ALBUM OF THE DAY
Album of the Day: Petite Noir, "La Maison Noir"
By Marcus J. Moore · October 11, 2018
​
​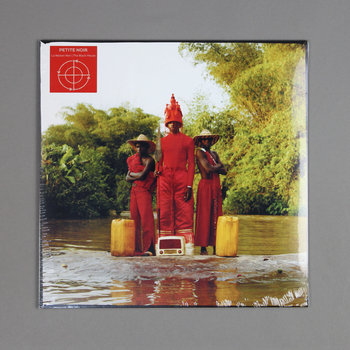 .
00:10 / 00:58
Merch for this release:
Vinyl LP, Compact Disc (CD)
Petite Noir doesn't waste time getting to the point of his new EP, La Maison Noir. "We need to realize that our skin is a blessing," says the black Cape Town, South Africa native. "Fuck a curse." He sounds resolute, if not downright pissed; it's clear that La Maison Noir, the experimental pop artist's first release since 2015's La Vie Est Belle / Life is Beautiful, is for those who fight to be noticed by an unforgiving system.
Though La Maison Noir feels shaded by the current political climate, Noir never addresses it directly. Instead, he spits venom at no one in particular, letting the words fade into the EP's bright, polyrhythmic soundtrack. But when his temper settles, Noir honors his family and the lessons his mom taught him along the way, using it as fuel to stand up for himself and his people.
Rapper Danny Brown appears on "Beach" to unpack a retrospective rhyme, using his trademark high-pitched squeal to detail his own come-up. On "Blowing Up The Congo," noted poet Saul Williams appears with an insightful verse that connects slavery to modern-day colonization in Africa: "The word 'robot' means 'slave,'" he asserts. "The fear that the slaves would learn too much and take over is the fear that the robots would learn too much and take over." By the end of the EP, on "Respect," the singer finally boils over, repeating the phrase "Hey you! Look at me!" as military-style drums pummel the background. On an album of contained rage, it is easily its most cathartic moment, when Noir finally lets the emotion go.
By speaking to the cultural and creative evolution happening in Africa, Noir has crafted an opus that feels free of restraint—something steeped within his own psyche while assessing what the world has become. Injustice affects us all; Noir will be heard.