ALBUM OF THE DAY
Penelope Trappes, "Heavenly Spheres"
By Ted Davis · April 13, 2023
​
​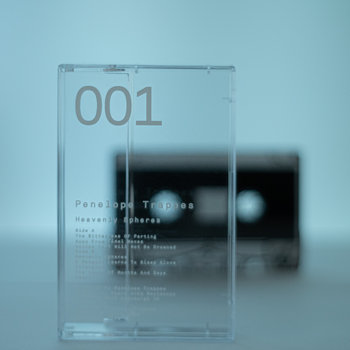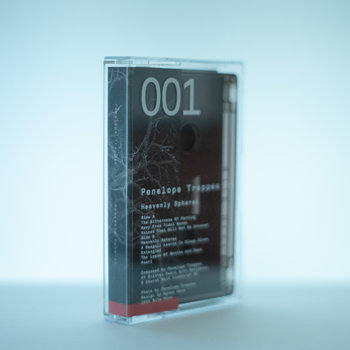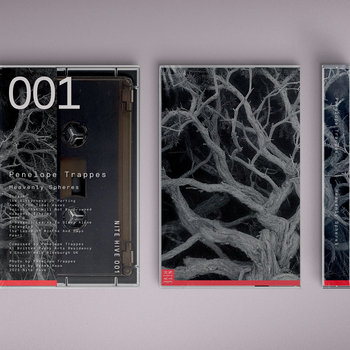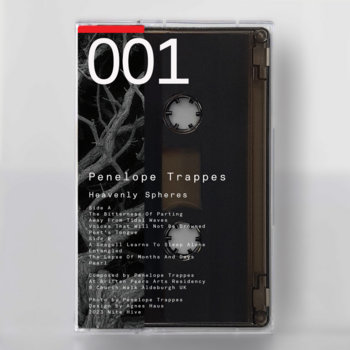 .
00:10 / 00:58
Merch for this release:
Cassette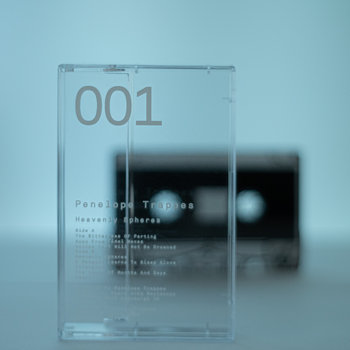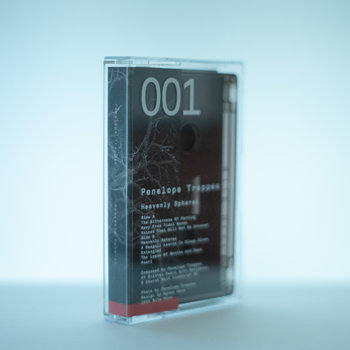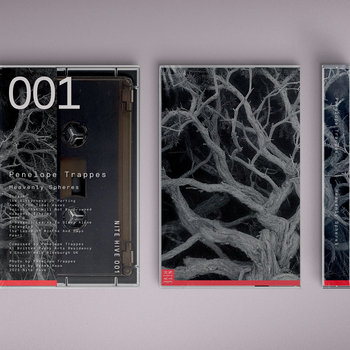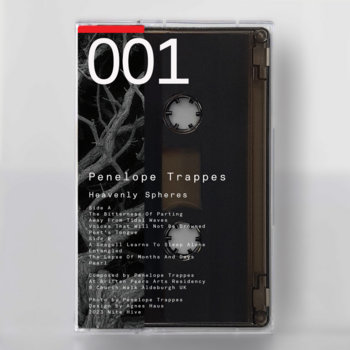 Brighton, UK-based artist Penelope Trappes cut her teeth as part of the moody disco duo The Golden Filter in the 2010s New York City music scene. In tandem with her involvement in that group, she developed an even more nocturnal sound in her solo work. Trappes's early trio of releases helped cement her place as a cult favorite in the dark ambient realm, and yielded remixes from artists as prominent as Mogwai and Félicia Atkinson. Trappes's latest full-length, Heavenly Spheres, is the first record she has released that abandons a familiar aesthetic formula. Unlike those that came before it, the album doesn't feature her first name in the title or a blurry nude photo for artwork. Instead, the record's cover is adorned with a shadowy photo of a spindly, leafless tree—naked in its own right, but nonetheless detached from her visage. The music within seems to mirror this comparably bleak, impersonal imagery—even within the scope of a discography as brooding as Trappes's, Heavenly Spheres is particularly windswept and withdrawn.
Heavenly Spheres is the first album on Trappes's new imprint Nite Hive, run by and for women and gender-nonconforming artists. The label aims to champion marginalized voices by helping them cut through the static in the avant-garde world—a niche so often dominated by men. Heavenly Spheres came to life during a residency for cultural charity Britten Pears Arts, and was recorded in a house that was once inhabited by 20th-century composer Imogen Holst.
The impact of these hallowed surroundings seeps through in the album's ghostly, nuanced arrangements. "Voices That Will Not Be Drowned" is centered on an aqueous piano motif, creaky atmospheres, and unintelligible vocals. "A Seagull Learns To Sleep Alone" evokes recent blustery, minimal standouts from Adela Mede and newly-christened NTS resident Astrid Øster Mortensen—two European left-field neoclassical musicians that feel like spiritual proteges of Trappes. Meanwhile, album closer "Pearl" may be the most desolate, unsettling composition Trappes has released yet, built around occasional splashes of melody that blossom and wilt atop grainy found sound samples. Barren and hoarse, the latter cut could be ripped from the audio track of the recent ethereal horror film Skinamarink (2022).
If Trappes's prior endeavors landed in a shoegaze-y corner of the experimental music spectrum, the eight pieces on Heavenly Spheres fall somewhere in between the neo-gothic tendencies of Grouper and Morton Feldman. That they were recorded using nothing but her voice, an upright piano, and a vintage reel-to-reel tape deck is fitting. From start to finish, the album is starkly intimate and surreal—like watching yourself mourn intense tragedy from an outsider's vantage point. A musician with an enduring knack conjuring unearthly aural textures, Trappes's output has consistently played like the soundtrack to some dimly-lit séance. But Heavenly Spheres sounds like the product of a musician who has finally gotten in touch with the spirits she's spent more than a decade trying to summon.