ALBUM OF THE DAY
Pedro Lima, "Recordar É Viver: Antologia Vol​.​1"
By Andy Beta · August 19, 2022
​
​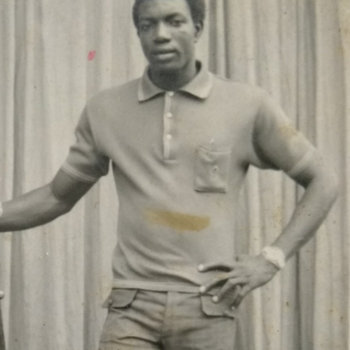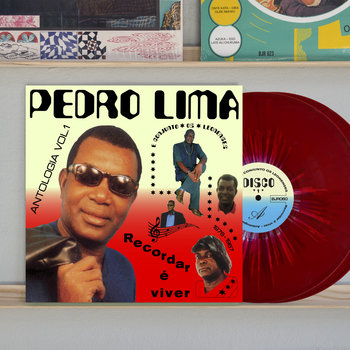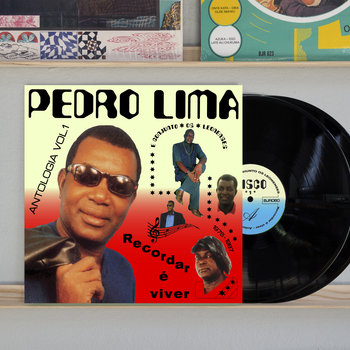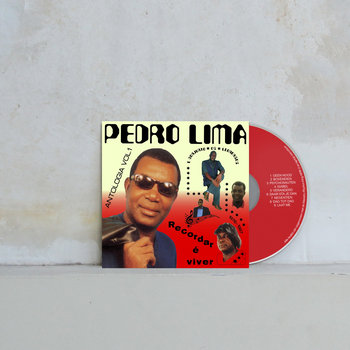 .
00:10 / 00:58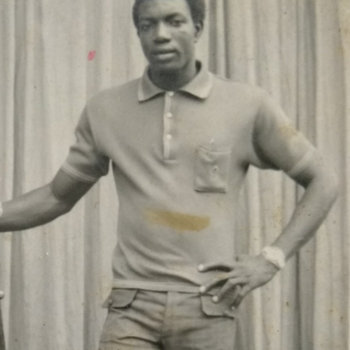 Merch for this release:
2 x Vinyl LP, Compact Disc (CD)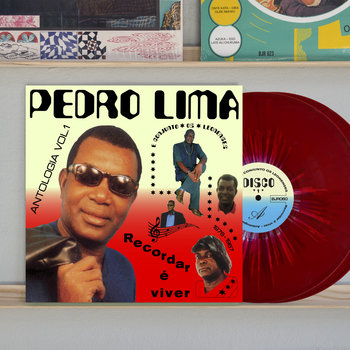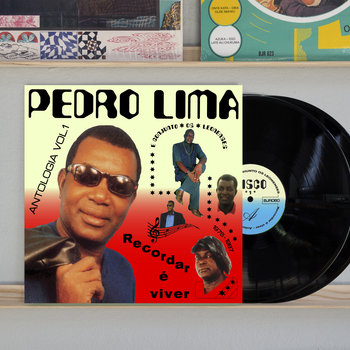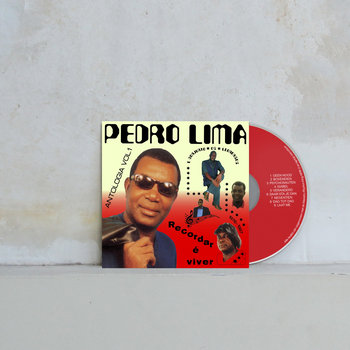 In 2020, the Swiss label Bongo Joe kicked off a crucial reissue series highlighting the music emanating from the tiny West African island republics of São Tomé and Príncipe. Situated a few hundred kilometers off the coast of Gabon on the main continent, the small islands fell under Portuguese rule for centuries. The colonialists used the island to force enslaved Africans to work the plantations there. As a result, a veritable melting pot of music and culture from Africa began to mingle there. Starting with LÉVE LÉVE Sao Tomé & Principe Sounds 70s​-​80s, you could begin to hear the way that these small, vital islands cooked down the sounds of Angolan semba, Congolese soukous, Cape Verdean coladeira, and Kenyan benga, adding heavy dashes of outside sounds from Haiti, Brazil, and the West Indies. And yet the sound of these islands is irreducible. Bongo Joe soon followed that collection up with Maguidala, the thrilling 1985 album from Pedro Lima, perhaps the most crucial artist to ever emerge from São Tomé and Príncipe.
When your sobriquet is "A Voz do Povo de São Tomé" ("The People's Voice of the Island"), you know you're at the source. But were it not for the rescue of the aging tapes in São Tomé's radio archive, most of Lima's exuberant, joyous music would have gone unheard. Thankfully, Bongo Joe now bless listeners with a generous and ecstatic 12-track set, Recordar é viver: Antologia Vol. 1.
Lima began his music career as a teen, forming his band Os Leonenses with family members in the 1960s, well before the island achieved independence from Portugal. He originally manned the tumbas, the conga-like drums, as well as the bass, before the band's lead singer dropped out of a gig last minute. The crowd was so taken by Lima's relaxed yet moving singing, that he was soon the frontman. But while, on the surface, Lima's voice is all grace, don't be fooled by his relaxed delivery: his lyrics are some of the most outspoken on the island, a truth-teller in the years leading up to the revolution and in its wake. He remained vital and beloved in his country until his passing in 2019.
Lima evokes the continent's greats: he could be as driving and endlessly melodic as Franco and T.P. OK Jazz, as expansive as King Sunny Ade, as politically outspoken and engaged as Fela Kuti, yet as smooth as Tabu Ley Rochereau. Start with "Ami Cu Manu Mu," with its bright, ever-unfurling melodic lines and incessant puxa rhythm (a mutation of Angolan rebita) propelling things along at a clip. There's a banquet of sounds to entice you: the back-and-forth between Lima and backing vocalists, the delirious interweaving patterns laid down by guitarists Leopoldino Silva and Pety-Zorro. It all drives a dancefloor stomper that has Lima calling out the corrupt politicians of the island while cagily shrouding it all in metaphor. And somewhere near the midway point, Lima and band suddenly hit another gear, the hi-hats pistoning and electric organ pulsing, sending everything higher into the stratosphere.
"Subocha" seems to arise out of the island jungle, opening with bird calls and whistles and a percolating hand drum underneath. Slowly, the guitars emerge and entwine like plant roots. Lima's voice glides across the tune like a cloud in the afternoon sky. Most tracks near the seven-minute mark, and almost any number here is an occasion for an outsider to hear one of Africa's best-kept musical secrets, yet another titan hiding in plain sight.