ALBUM OF THE DAY
Pearl & The Oysters, "Flowerland"
By Maria Barrios · September 02, 2021
​
​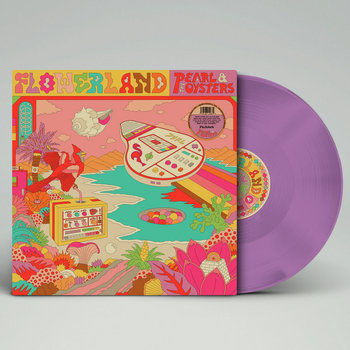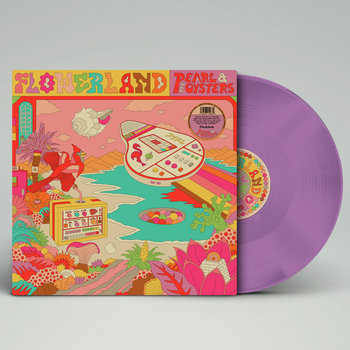 .
00:10 / 00:58
Merch for this release:
Vinyl LP, Compact Disc (CD), T-Shirt/Apparel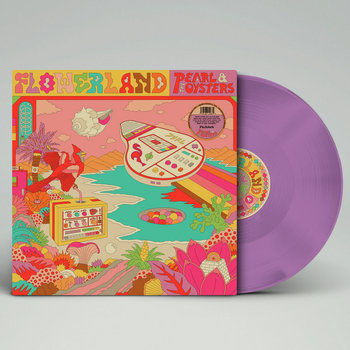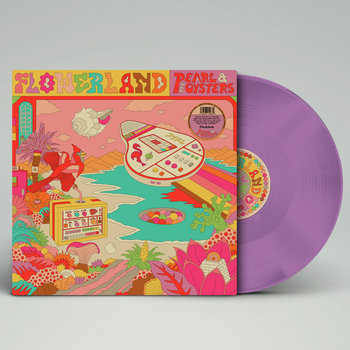 French-American duo Pearl & The Oysters ride a pristine wave of synth-laden, tropical-infused avant-pop on Flowerland. Composed of odes to Brazilian icons, neon electronic textures, and breezy vocal performances, Flowerland is the perfect soundtrack for an imaginary evening spent in a Mediterranean villa.
The album's opener, "Soft Science," sees the vocalists playfully engage in a back and forth dialogue between lovers where the end result is a sweet melody sprinkled with vibraslap. Guest singer Kuo-Hung Tseng's (of Taiwanese band Sunset Rollercoaster) soft vocals float atop a modulating synth note, building an uplifting rhythm rich with electronic textures. On "Bit Valley," the duo dial up the shimmer: working over a metronomic cadence, they intertwine bubbling synth patterns with dialed-down guitar riffs, conjuring a relaxing landscape that transports the listener to a neon-lit ocean resort. "Everything has a special glow," sings vocalist Juliette Pearl Davis on "Treasure Island." Her cool performance permeates the entire album; an unbothered, perfect accompaniment to Joachim Polack's apparent love for flamboyant, overflowing arrangements. 
Title track "Flowerland" carries that same energy, boasting funky guitars and jazzy piano licks. Its slower pace works as a transition into an immaculate cover of Caetano Veloso's '60s classic "Baby;" Pearl & The Oysters's version of this tropicália mainstay takes inspiration specifically from the rhythms and vocal stylings of bossa nova singers like Astrud Gilberto. Flowerland also touches on the sounds of artists like Stereolab and Margo Guryan without being derivative. But where Stereolab and Guryan have a bit of a mysterious edge, Pearl & The Oysters arrange their music to be purposefully accessible. On the lullaby-like "Rocket Show," the penultimate track, toy piano and flute give a certain cinematic nostalgia. Escapism or not, levity is very welcome: we could all use some right now.