ALBUM OF THE DAY
Album of the Day: Paul de Jong, "You Fucken Sucker"
By Amaya Garcia · April 04, 2018
​
​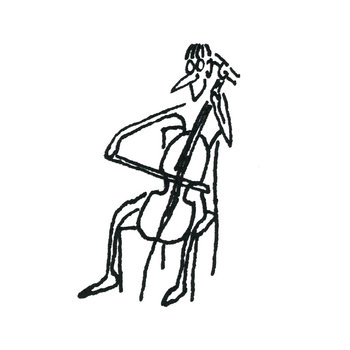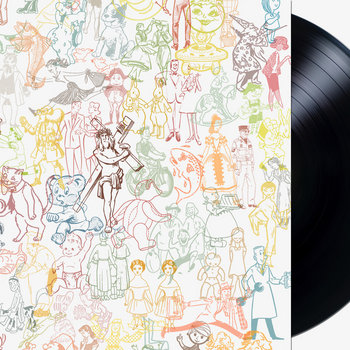 .
00:10 / 00:58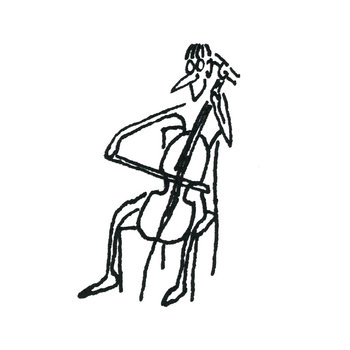 Merch for this release:
Vinyl LP, Compact Disc (CD)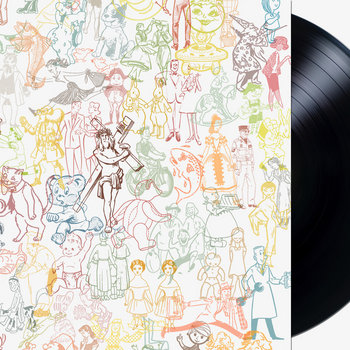 Run a quick internet search for Paul de Jong's name, and one word pops up again and again in reference to his music: "genreless." That description has been appended to his output since his time in The Books, the celebrated collage-pop duo he co-founded with Nick Zammuto, and their breakthrough album, The Lemon of Pink, which featured a sublime combination of found sounds, samples pulled from old records (guitar, piano, and cello melodies), and glitchy vocals that pulled as much from experimental electronic music as they did from Americana. After the band broke up in the late '00s, de Jong made his solo debut in 2015 with IF, a record that could be considered a continuation of The Books' sound. It showcased de Jong doing what he knows best, pulling samples from his meticulously curated record collection, and adding a joyous mixture of pop, jazz, and sounds made with everyday household items. It was a wondrous record with an uncanny joie de vivre that's hard to describe.
His new album, You Fucken Sucker, is a completely different affair. Gone is the sense of amazement and curiosity that distinguished IF, replaced by raw, slightly unhinged, and complex experimental tracks that focus less on melody and more on translating feelings like loss, grief, doubt, anger, frustration, and confusion into sound. It's telling that de Jong begins the journey with "Embowelment," a track with a backbone of a chorus of voices screaming in rage—sometimes looped in reverse—atop syncopated drumming, acoustic guitar melodies, and synths. It's an overwhelming composition that functions as a harbinger of the emotional purging to come. Arranged into a sequence, You Fucken Sucker's 14 tracks tell vivid tales of modern anxieties: the need for success, the viscerality of heartbreak, the inevitability of disappointment. (The dogmatic positivity in the spoken word passages of "Doings," "Dimples," "Almost Doomed," and "Doomed" wryly underscore the album's main thrust.) There are moments of respite—like "Pipe Dream," a rare quiet track full of blips and tones—but they don't last long. The record ends with the violence of "Breaking Up," a track that recalls the screaming chorus of "Embowelment," with its fury laser-focused on a cheating lover. Balanced atop a plucking, tuneless guitar, the track quickly devolves into instability.
You Fucken Sucker is de Jong in an even more fearless form, with nothing to lose but darkness, anger, and despair. It's a record that rewards repeat listeners, and inspires a reevaluation of what it means to use music as a tool for healing.