ALBUM OF THE DAY
Pan Amsterdam, "HA Chu"
By Blake Gillespie · October 06, 2020
​
​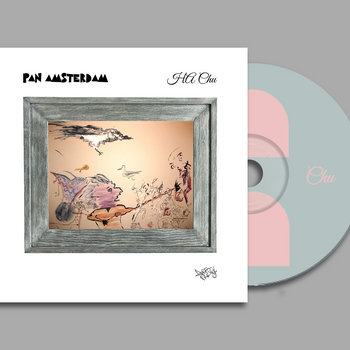 .
00:10 / 00:58
Merch for this release:
Compact Disc (CD), Vinyl LP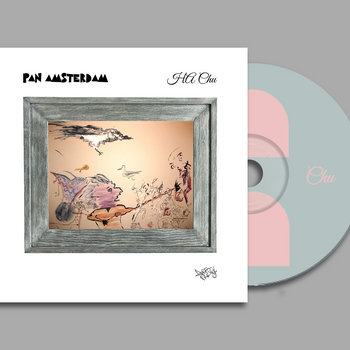 Since being declared a "promising new arrival" on the New York jazz scene in 2000, the trumpeter Leron Thomas has been carving notoriety against the grain. His self-coined "other music" style—freewheeling collisions of genre and collaboration—exists in defiance of the scene and embodies his distaste for its politics. That insubordinate streak eventually spawned a rebirth in rap as Pan Amsterdam. As with many hip-hop alter-egos—MF Doom, Dr. Octagon—the moniker doubles as an escape route from industry shackles.
Not long after this creative rechristening, Iggy Pop tapped Thomas to write and produce his album, Free. Pop took Thomas on the road as the head of his touring band, which became the next big break for Pan Amsterdam. His latest album, HA Chu, is built from recordings captured while touring with Iggy and encountering friends along the way.
Texturally and musically, HA Chu is darker than its predecessors. "Dried Saliva" is a haunted affair of backspun blips and piano tones, while "Script" is stripped to ethereal keys and finger snaps. Pan Amsterdam himself is more brooding, as well. Over a '70s African proto-disco sample on "Carrot Cake," he gets confrontational: "Trying to control my fate?/ Have a talk with your mom after I'm done with carrot cake." On outro "New York Hustle," Amsterdam is heard loathing the racial and socio-economic oppressions on New York's jazz scene, down to which notes jazz musicians can play. It gives HA Chu a feeling of "other music" subversion: He's escaping through rap to play his horn by his standards rather than submitting to the gatekeepers. HA Chu is Pan Amsterdam's hostile industry diss record.