ALBUM OF THE DAY
Open Mike Eagle, "a tape called component system with the auto reverse"
By Phillip Mlynar · October 11, 2022
​
​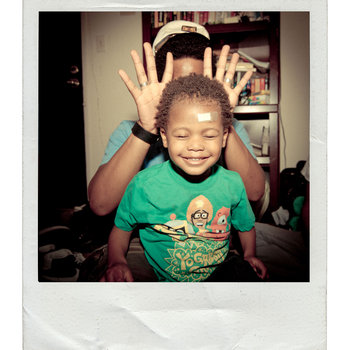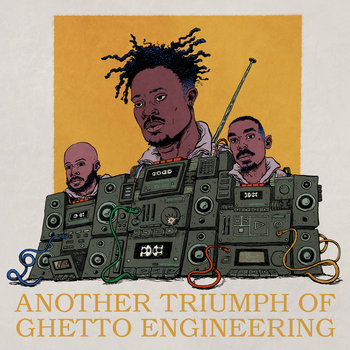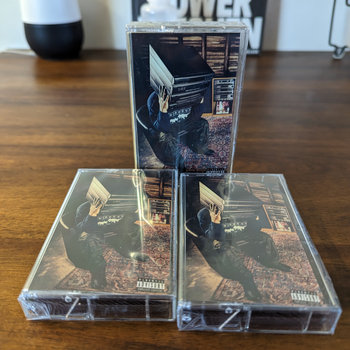 .
00:10 / 00:58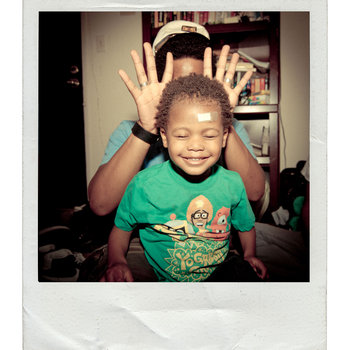 Merch for this release:
Vinyl LP, Cassette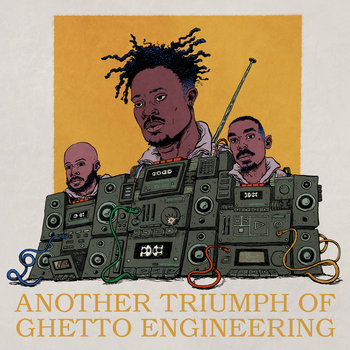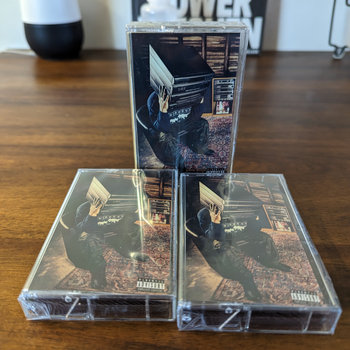 Long before the digital music era facilitated the easy, instant skipping of songs and albums, auto-reverse seemed like music technology at its most magical. The mechanism allowed the listener to seamlessly switch from one side of a cassette to the other without expending the effort to physically eject and turn the tape over. On Open Mike Eagle's eighth solo album a tape called component system with the auto reverse that feature has been honored as a key part of the title. Fittingly, the album is written in the present, but anchored in the past, as if the MC is flitting between two worlds without ever breaking the musical spell.
Snippets of archived radio interviews and commercials—lifted from mixtapes that Eagle made back in the late '90s, while listening to hip-hop shows on Chicago college station WHPK—bolster the nostalgia. The fuzzy shorts bring a collage-like quality to the album, acting as prompts that inspire autobiographical songs that detail Eagle's relocation to Los Angeles ("Crenshaw And Homeland") and pay homage to a rich lineage of Chicago MCs ("79th and Stony Island"). The album's guest list further builds on the mixtape concept, adding a collegial feel that's epitomized by the rousing closing cut "CD Only Bonus Track," where golden era producer-on-the-mic Diamond D joins forces with lyrical trickster Aesop Rock. (The song also includes a reference to the once-coveted yellow Sony sports Walkman.)
A more recent rumination comes on "Peak Lockdown Raps" where Eagle revisits the isolation and disorientation of early COVID-19. Swaddled by rustling distortion and nestled between a bittersweet synth refrain from production duo Child Actor, a hushed Eagle recalls how "art on my wall is framed virtual ticket stubs" and considers the idea that "the year didn't happen." On "I Retired Then I Changed My Mind," the MC details how his Comedy Central show The New Negroes was unceremoniously canceled.
The emotional peak of a tape called component system is "For DOOM," dedicated to the memory of cult rap supervillain MF DOOM, whose passing was made public on December 31, 2020. "Got two songs with you but only spoke to a go-between," raps Eagle over producer illingsworth's comfort blanket of a beat, "But still proud as fuck to reach ground zero/ 'Cause who the fuck ever gets to rock with their heroes?" He then confesses to rewriting his verse on CZARFACE and DOOM's "Phantoms" more than once, weaving in allusions to the KMD songs "Sweet Premium Wine" and "Peachfuzz."
"For DOOM" ends with Eagle staring at a piece of art in his living room that he'd always assumed featured DOOM. But then comes the realization: "I memorized your lyrics and seen every interview/ I look into the eyes of the piece: He ain't really you." The line is a nod to the rumors that DOOM would send masked imposters to perform on his behalf at live shows, but it serves another purpose in the song; it allows Eagle to blur together sepia-toned memories with cold reality in a way that sums up the album's main theme: Nostalgia is mostly what we want to make it.