ALBUM OF THE DAY
Album of the Day: Oh Pep!, "Stadium Cake"
By Amanda Wicks · June 30, 2016
​
​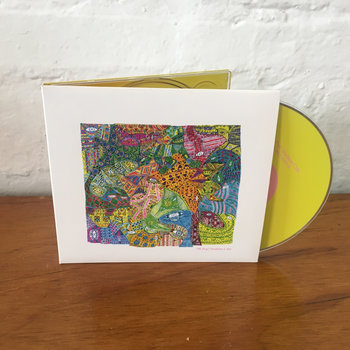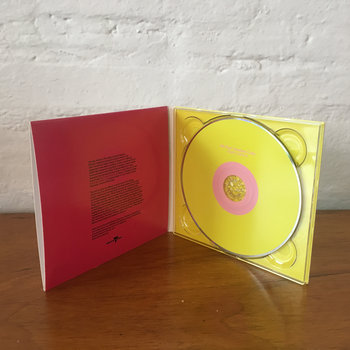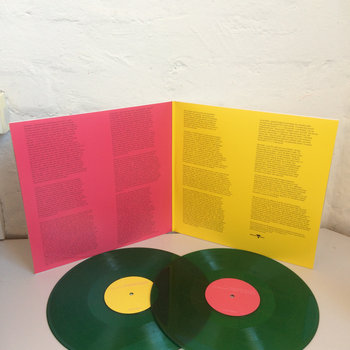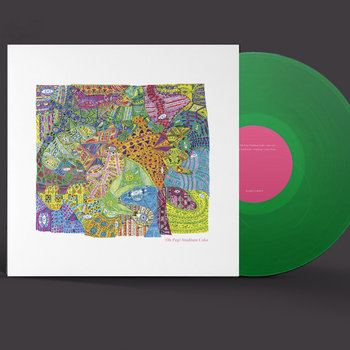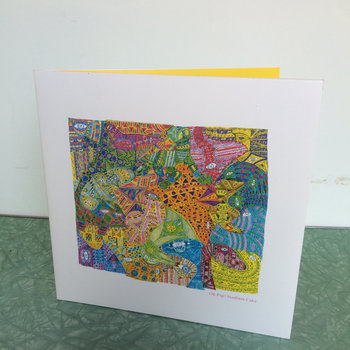 .
00:10 / 00:58
Merch for this release:
Compact Disc (CD), Vinyl LP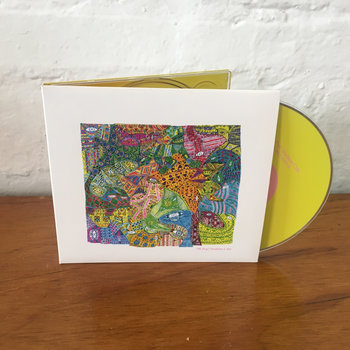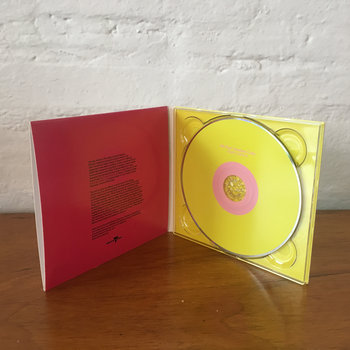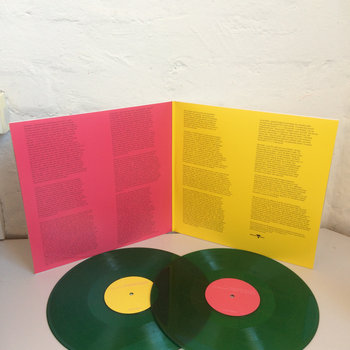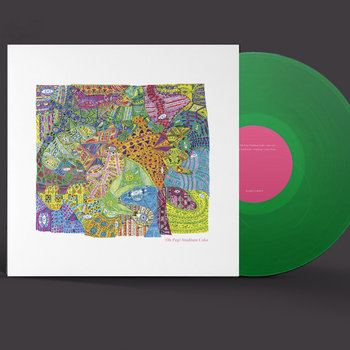 It's tempting to draw connections between Oh Pep! and their fellow countrywoman Courtney Barnett. Both of them favor stream-of-consciousness lyrics and at-times-understated vocals. But it would be unfair to relegate the group to Barnett's shadow. Their first studio LP, Stadium Cake, is a veritable sound feast, one on which Oh Pep! stray beyond the confines of folk pop and indie rock, using them as jumping off points to explore new horizons.
Stadium Cake is the story of a toxic relationship and its participants' struggle with desire. What one wants isn't always what one should—familiar territory in music, to be sure, but Olivia Hally (vocals, guitar) and Pepita Emmerichs (vocals, mandolin) make it feel novel with lyrics that amount to an emotional wrestling match, and an array of musical styles that seem to mirror the head-fuckery that results from bad love. There's the playful "Bushwick," that runs at a fast clip, spurred on by a mandolin's frantic rhythm, before the entire song suddenly switches time signatures and slows pace. "Wanting" follows right behind, starting with a folk feel and grounded by the front-and-center mandolin before peeling off into neon-like synths. "I went down to the rocky shore/ You were standing in the water, you were wanting more/ I lost my footing when I jumped right in/ To get to you, I had to swim," Hally sings. The line is a recognition of the dangerous, tempting path before her.
Tracks like "Crazy Feels" and "The Situation" are moodier and more meditative, while "Doctor Doctor" uses '80s-style keyboards and a rollicking rhythm to produce something closer to folktronica than folk-pop. The song grapples with an unexpected pregnancy, its lyrics oscillating back and forth between the two available options: "Nine months 'til the deadline/ And nine weeks to make up your mind/ Once you decide, there's no room for doubt/ Every minute of your life to figure it out." The fallout from that decision ripples through the album's most striking song, "Tea Milk and Honey." The haunting sense of loss echoes through Hally's despondent vocals.
It's a struggle to break free, to find the space to be yourself again after an unhealthy relationship. The album's final song, "Afterwards," offers a flash-forward, catching up with the lovers as they meet for coffee and artfully avoid answering questions about their love lives. It's a relatable situation made all the more painful by Hally's quiet vocals.
Throughout Stadium Cake, Oh Pep! artfully snatch a host of influences and integrate them into their overall folk-pop structure. Stadium Cake not only showcases their talent before it truly breaks big, but also proves how years spent developing, refining and reworking a sound can result in a rare type of magic.
—Amanda Wicks