ALBUM OF THE DAY
Nyssa Musique, "Comme Au Moulin"
By Andy Beta · May 11, 2021
​
​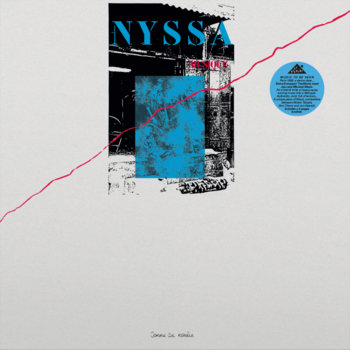 .
00:10 / 00:58
Merch for this release:
Vinyl LP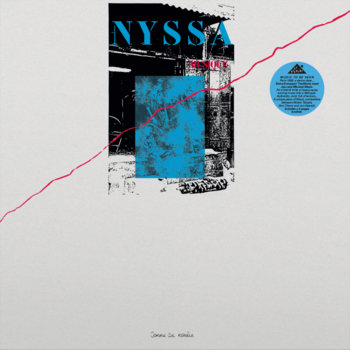 In the liner notes for this much-needed reissue of Comme Au Moulin, a rather mysterious 1985 album from Paris credited to Nyssa Musique—their only one—it's revealed that the five members met at a concert for free jazz trio Codona. Which is telling: The exploratory ECM group—helmed by Collin Walcott, Don Cherry, and Naná Vasconcelos—celebrated music from all over the world in a non-hierarchical manner. That's also how Nyssa Musique approach their own improvisations, mingling instruments ranging from metallophones to thumb piano, steel pan to what sounds like violin, but is actually double bass. It makes for a satisfying amalgamation of pulsing rhythms and sumptuous melodies, with both elements in balance.
Throughout, the group nimbly dances away from easy categorization. The rhythmic patter of opener "Rienne" mesmerizes like Steve Reich's early minimal works, until a hand drum breakdown that suggests a Latin drum circle appears; the percolating metallophones return, now topped by a charming flute solo. "Bside" toggles between noir jazz and gamelan with the stunning bowed double bass work of Renaud Garcia-Fons recalling Javanese rebab. When his strings grapple with Indian tabla on "Vol D'Ibis," it makes for a white-knuckle ride.
Fans of early '80s composers like Midori Takada and Jon Hassell and the aforementioned Cherry will find plenty of resonance here (see the mashup of pattern music and exotic ambience on "Lacustre"). But Nyssa Musique avoids mere texture and eclecticism, approaching something closer to a musical Pangaea.