ALBUM OF THE DAY
No Joy, "Motherhood"
By Jesse Locke · August 21, 2020
​
​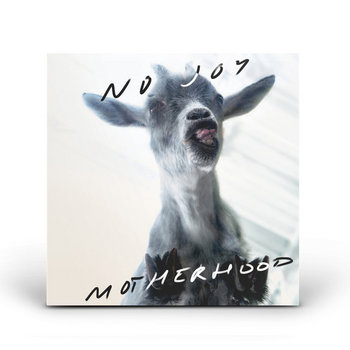 .
00:10 / 00:58
Merch for this release:
Compact Disc (CD), Vinyl LP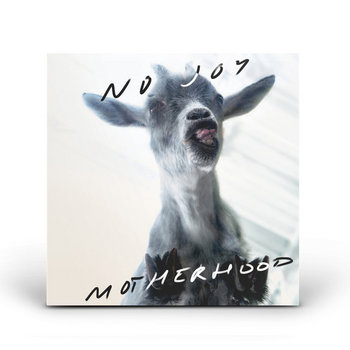 The dream of the late '90s is alive in No Joy's Motherhood. The Montréal-based project led by Jasamine White-Glutz has been reborn with a striking new sound on their first album in five years. Fans of the fuzzy shoegaze No Joy introduced in 2010 may be shocked at first by the sound of funky slap bass, trance beats, and nu-metal guitars, but these cherry-picked elements coalesce here into a hyper-fashionable fusion. They don't all come out of nowhere, either: No Joy's 2018 EP produced with Spacemen 3's Sonic Boom was their initial pivot to electronica, and they've since gone all the way.
Like an alternate-universe-MAGNET-Magazine–sampler, Motherhood swerves through slickly produced genre explorations. Each of its 11 songs could be the catchiest cut from a major label import CD that would be at home on both campus radio and the soundtrack of Disturbing Behaviour. This is aided by the crack team White-Glutz assembled, including her longtime collaborator Jorge Elbrecht, Death Cab for Cutie's Chris Walla, and guitarist Tara McLeod from angsty '90s rockers Kittie. Several tunes ("Birthmark," "Ageless," "Nothing Will Hurt") feature the impeccably engineered mixing and euphoric vocals reminiscent of Madonna's Ray of Light, equally new age-y and club-ready. But they haven't lost their zeal for heaviness; consider "Dream Rats," a co-mingling of dream pop and black metal featuring chilling vocals from White-Glutz's sister Alissa, who fronts death-metal heavyweights Arch Enemy. These disparate elements all come together, strangely and spectacularly, on "Four" with a wall of riffs crashing into a groovy slow-jam, complete with acid techno squelch and giggling baby sound effects. With Motherhood, No Joy has given birth to something entirely new.