ALBUM OF THE DAY
Album of the Day: Nikander, "Sekyra prohnaná kolenem"
By Jacopo Sanna · May 03, 2018
​
​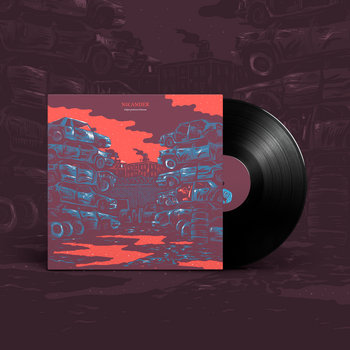 .
00:10 / 00:58
Merch for this release:
Vinyl LP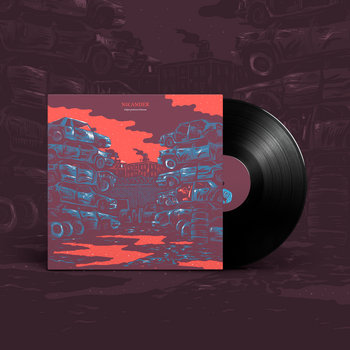 One of the more unique traits of the Czech language, which it shares with other Slavic languages, is a clear predominance of consonants, to the point where vowels occasionally disappear. Words like "vlk" (wolf), "prst" (finger), and "krk" (throat) sound more like guttural cries to an English-language ear. Maybe that's part of the reason why the Czech language is particularly satisfying in a genre like sludge metal, where charm is often built on the brutality of slimy, jarring sounds.
Hailing from the city of Brno, "Czechoslovak" band Nikander (half of them come from Slovakia and the other half from the Czech Republic) are a potent example of the genre. Their debut album Sekyra prohnaná kolenem is a collection of powerful, rasping stoner rock riffs shot through with a sense of pure evil. Singer Jana Kremace alternates between lyrics in English and Czech, but always screams with the same demonic intensity. "Observing dust / Mechanically trapped / In pleasant void," she fiercely spouts over the rhythmic yet rotten guitar riff of "Set a Distant Lie," and it almost sounds as if she's describing the sound of her own band.
Not only are Nikander great at writing tense tracks built on the repetition of a certain riff or pattern, they also sagely mix epic hellbound rides ("Ve stínu val") with powerful doom metal flare-ups that sound like they could easily shatter the ground underneath the band to reveal dirt and tar pits ("Steel Willows"), and slower moments dense with an Om-reminiscent atmosphere ("Farewell"). By taking us through multiple stylistic paths that all lead to an uncertain murky destination, Sekyra prohnaná kolenem (literally: "An axe run through the knee") explores all the shades of cruelty, alienation, and sorrow.
-Jacopo Sanna