ALBUM OF THE DAY
Album of the Day: Nightcrawlers, "The Biophonic Boombox Recordings"
By Simon Chandler · February 26, 2018
​
​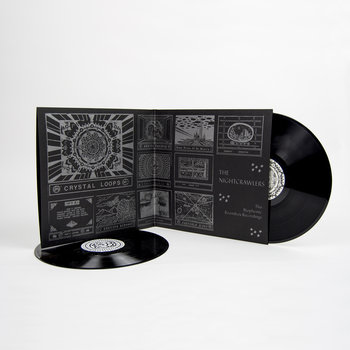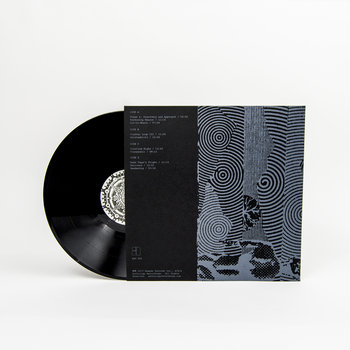 .
00:10 / 00:58
Merch for this release:
2 x Vinyl LP, Compact Disc (CD)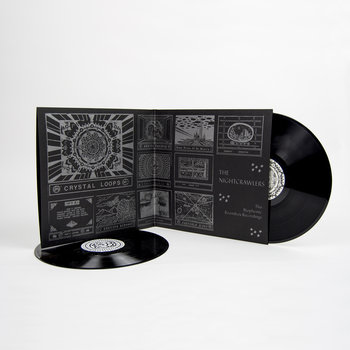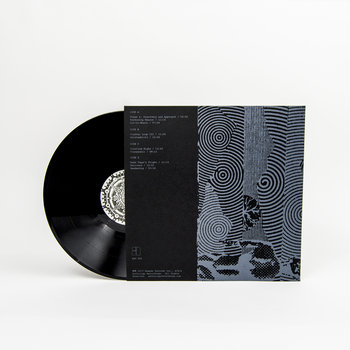 Crawling out of the figurative night that was 1980s Philadelphia, the Nightcrawlers were an experiment in mindful disconnection. The synth trio formed in 1980, when a love for modern classical music and the German krautrock and kosmische scenes brought siblings Peter and Tom Gulch together with the younger Dave Lunt. Over the course of their 11-year lifespan, the group released three full-length albums and over 35 self-recorded tapes, almost all of which were available only to those with the wherewithal to mail order them directly from bandleader Peter.
Yet luckily for those with a taste for the esoteric, the obscure, and the mind-altering, highlights from these 35 cassettes have now been assembled into The Biophonic Boombox Recordings. Released by Mexican Summer's reissue imprint, Anthology Recordings, this new, 14-track collection presents some of the group's most arresting and otherworldly music. It showcases a band that knew how to take the minimalistic loops of Philip Glass and Steve Reich, transform them into synth-heavy, dystopian soundscapes, and then work and coax them into journeying, psychedelic epics.
On "Sizzling Highs," the band recall Tangerine Dream and Cluster laying down a pulsing, futuristic undercarriage that's blanketed with soaring keyboard runs. On the almost aggressive "Geistesblitz," sharp wails cut repeatedly through the meditative rhythms and melodies, as the song lends its way to a dissonant climax. And throughout the anthology as a whole, the gauzily lo-fi production only enhances the sense that the Nightcrawlers were gradually detaching themselves from their Philadelphian environment. Given the urban decay that had gripped the City of Brotherly Love in the '80s, their desire to escape is understandable. Yet it's arguable that without such despair, they would've never had the desire to create music that ventured so fruitfully into inner space.
-Simon Chandler