ALBUM OF THE DAY
New Age Doom & Lee "Scratch" Perry, "Lee 'Scratch' Perry's Guide to the Universe"
By Brad Cohan · November 08, 2021
​
​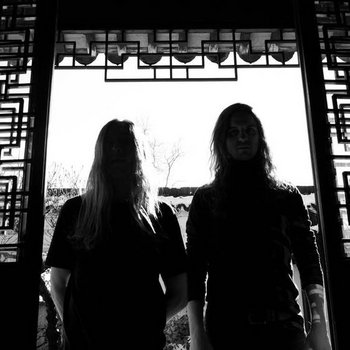 .
00:10 / 00:58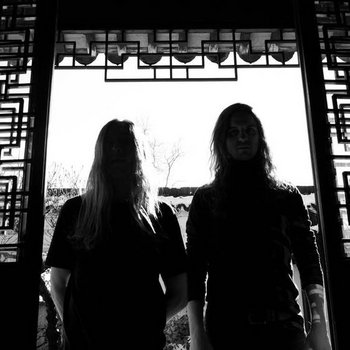 Merch for this release:
Vinyl LP
In August of this year, the music world suffered a monumental blow when Lee "Scratch" Perry—reggae icon, dub OG, super-producer and remix master—passed away at the age of 85. Perry's game-changing skillset behind the boards is not only the stuff of Jamaican music legend, but his godlike influence extended into realms ranging from hip-hop and rock to electronic and dance music. During his six decade-long career, Perry teamed with the Beastie Boys, The Orb, Andrew W.K., and Keith Richards, to name just a few. Perry's final collaboration further illuminates his knack for lifting joint ventures to otherworldly levels. Joining forces with Canadian experimental noisemakers New Age Doom, Lee "Scratch" Perry's Guide to the Universe serves as a collaborative swan song—one that feels remarkably organic, considering the players never shared the same studio.
On records like 2020's Himalayan Dream Techno, New Age Doom—guitarist Greg Valou and drummer Eric J. Breitenbach—channeled the psych-noise freak-outs of Lightning Bolt into a Bitches Brew-esque fever dream. On Lee "Scratch" Perry's Guide to the Universe, they trade the noisy salvos of albums past for lush dronescapes flecked with space-jazz  and dubby grooves. The duo is aided by a talented cast of players, including acoustic bassist Tim Lefebvre and saxophonist Donny McCaslin, who played on David Bowie's Blackstar; trumpeter Daniel Rosenboom; synthesizer ensemble Cola Wars and The Passenger; MONO percussionist Dahm Majuri Cipolla; and multi-instrumentalist Ryan Dahle of Mounties and Limblifter. Together, they provide a cosmic backdrop for Perry's words of wisdom, casting him as a righteous, spellbinding preacher.
Perry embarks on a life-affirming quest, spreading the gospel of hope and positivity. "Be pure/ Be clean/ Listen to your dreams," he sermonizes on "Life is an Experiment," as squalls of feedback, majestic horn blasts, and synthesizer-driven swooshes dart around him. While the chill vibe recalls a sort of stoner free jazz, this shapeshifting ensemble—led by Perry waxing poetic at the center of the fray—also shows its versatility, effortlessly hopping from blissed-out goodness ("Holy Dub") to skronk-spraying mayhem ("Fly in the World"). What we're left with is a collaborative "guide to the universe": a spiritually uplifting ceremony that monumentalizes the creative synergy between its main players, doubling as a bittersweet last hurrah for one of the all-time greats.