ALBUM OF THE DAY
Neptunian Maximalism, "Éons"
By Ben Salmon · June 22, 2020
​
​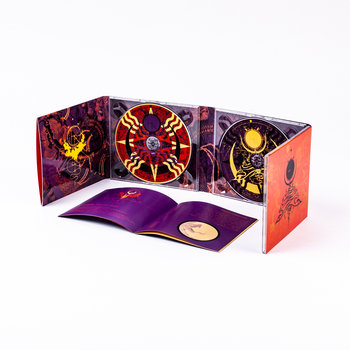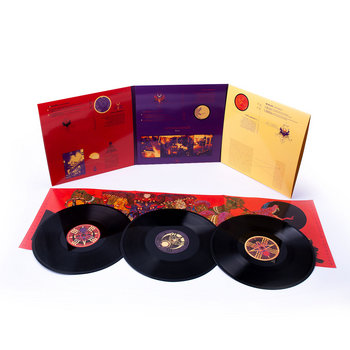 .
00:10 / 00:58
Merch for this release:
Compact Disc (CD), Vinyl Box Set, T-Shirt/Apparel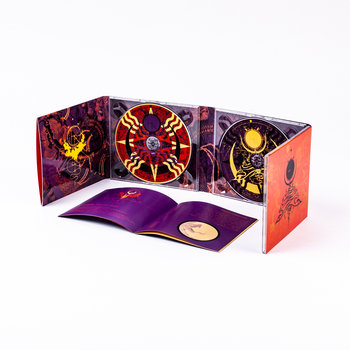 At 123 minutes and—in its physical form—three CDs long, Éons, the new album from Belgium's Neptunian Maximalism, is unquestionably a massive work. Even so, the size and scale of the project—formed in 2018 by multi-instrumentalist Guillaume Cazalet and saxophonist Jean-Jacques Duerinckx—never feels unnecessary or extravagant as this aptly named collective uses the healthy runtime to explore heavy psych, tribal rhythms, free-jazz freakouts, meditative drone and the vast, shadowy spaces in between. Arriving in the wake of a four-song EP and a largely improvised live album that hinted at Neptunian Maximalism's ambition, Éons fully delivers on those early promises. The sonic epic not only gives the band plenty of room to roam, but also follows a conceptual framework that imagines the end of Earth's human-dominated anthropocene era and the onset of a "probocene" era, in which the planet is ruled by superior, intelligent elephants.
Accordingly, there are times when Éons roars like a herd of shaggy, stampeding beasts. But there are also sections of the album that evoke a fire-lit religious ritual (complete with chanting and ceremonial drums), and others that sound like Ascension-era John Coltrane enveloped in a bewitching swirl of black magick. The clanging lurch of "Lamasthu" brings to mind drone-metal masters Sunn O))); one track later, "Ptah Sokar Osiris" offers up a healthy dose of freewheeling, horn-charged groove that's more aligned with a globally inspired band like Goat than with most drone music. It's that dichotomy that makes Neptunian Maximalism so interesting: one minute, they're a hulking ship scraping its metal sides on the way out of the harbor, and the next, they're the weird interstellar dance party happening down in the hull. Perhaps calling them the Sunn Ra A)))rkestra is a little too on the nose.