ALBUM OF THE DAY
Natural Information Society, "Since Time is Gravity"
By Philip Freeman · April 14, 2023
​
​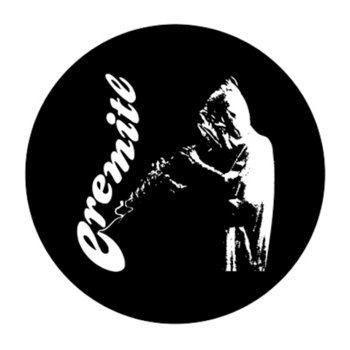 .
00:10 / 00:58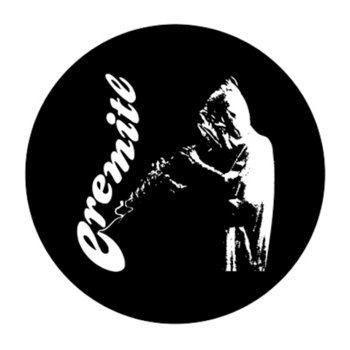 Bassist and gimbri player Joshua Abrams has been leading Natural Information Society since 2010. In that time, they've released six albums on Eremite and Autoimaginary, a 2015 collaboration with Bitchin Bajas, on Drag City. The core group includes Lisa Alvarado on harmonium, Mikel Patrick Avery on drums, and Jason Stein on bass clarinet, but various releases have included guests like saxophonists Nick Mazzarella and Evan Parker; cornet player Ben LaMar Gay; keyboardist Ben Boye; guitarists Emmett Kelly and Jeff Parker; flutist Nicole Mitchell; cellist Tomeka Reid; and drummers Frank Rosaly and Hamid Drake.
The Society's output occupies a liminal position in the vast world of music. It has elements of jazz—when people take solos, nobody's in any hurry to stop them or bring them back into line—but its endless cyclical grooves, built around the throbbing gut strings of the gimbri and metallic, rattling percussion, sound like North African Gnawa music played in slow motion. Electric guitars, hints of synthesizer, and carefully managed echo and reverb add dub and psychedelia to the mix.
The seventh Natural Information Society album, Since Time Is Gravity, features on three tracks (the first two, and the last) one of the largest iterations of the ensemble yet. Guests include Mai Sugimoto on alto sax and flute; Mazzarella on alto sax; Gay on cornet; Kara Bershad on harp; and Drake on conga, tabla, and tar (a hand-held frame drum). But the crucial extra factor is tenor saxophonist Ari Brown, a 79-year-old veteran of the Chicago jazz scene who's played with McCoy Tyner, Lester Bowie, Anthony Braxton, and as a long-standing member of percussionist Kahil El'Zabar's Ritual Trio, in addition to making several albums as a leader. 
On "Moontide Chorus," "Is," and "Gravity," the massed horns sway and groan like a chorus, as Brown takes the spotlight, stepping surefooted through an extended solo that's suffused with the blues but also manifests the gravitas he's earned over the course of his decades on the scene. Dead Chicago peers like Fred Anderson and Von Freeman are conjured as he blows on, supported by the repeated mantra-like melodies from the others and the endless, droning gimbri/harmonium/percussion cycles beneath.
On the tracks without Brown, the group settles into a much more static, almost ambient flow, creating trance music that seems to hover in place like a cloud. If "Murmuration" has a lead instrument, it's Bershad's harp, but she barely seems to move away from the simple, repetitive melodic figure she starts with; the horns and harmonium rise up in a single swelling voice at regular intervals, as Abrams's throbbing gimbri and Drake's hand drum create a rhythm that seems to have been playing for a thousand years (18 minutes, in reality). "Stigmergy" drifts back into jazz territory, granting solo space to all the horns, with the cornets making the strongest impression. 
Despite having "Natural" in their name, the group's not allergic to instruments or production touches requiring electricity. Several tracks employ dubby echo, there's a primitive drum machine laying down metronomic time at several points, and a high-pitched synth provides squealing accents on "Immemorial," as the ensemble drones and groans like a reimagining of the legendary 1973 prog-trance album Outside the Dream Syndicate, by violinist Tony Conrad and German art-rockers Faust. This is head music, but it's got enough whomp to shift your guts in your torso.