ALBUM OF THE DAY
Nahawa Doumbia, "Kanawa"
By Megan Iacobini de Fazio · January 19, 2021
​
​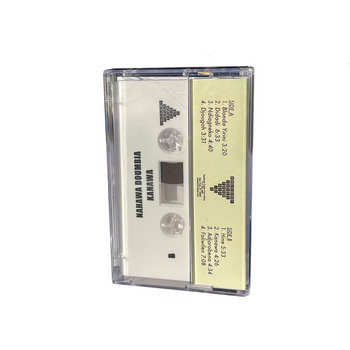 .
00:10 / 00:58
Merch for this release:
Vinyl LP, Compact Disc (CD), Cassette, Vinyl
After celebrating Nahawa Doumbia's storied musical career with two reissues over the past 10 years, Awesome Tapes from Africa delivers a brand new record by the leading lady of Mali's Wassoulou music. Kanawa is the latest stage in Doumbia's four-decade-long musical journey, during which she moved from the unfiltered vocals and delicate acoustic guitar of La Grande Cantatrice Malienne Vol 1 to the fully orchestrated, electrified sounds of La Grande Cantatrice Malienne Vol 3. Recorded in Bamako with a full ensemble, and produced by longtime collaborator N'gou Bagayoko, Kanawa retains all of the elements that have made Doumbia one of Mali's greatest singers: her powerful, raw vocals that transmit emotion and warmth; the didadi rhythms of her native Bougouni; and her impassioned calls for gender equality, peace, and social justice.
The album opens with Doumbia's quietly urgent vocals floating over Bagayoko's acoustic guitar and the regular beat of a karignan (a traditional metal scraper from Mali), until a nimble n'goni guitar, bass, and backing vocals kick in and pick up the pace. "Didadi" opens with a vigorous percussive didadi rhythm—played on the didadidunun double-sided drums typical of southwest Mali—while on tracks like "Hine" and "Kanawa," those same sounds merge with Mali's contemporary pop.
Despite the dancefloor rhythms, "Kanawa" addresses the thousands of Mali's young people risking their life trying to reach Europe: "I said that many of our children die in the ocean and some of them die while crossing the Sahara," says Doumbia on the record's liner notes. "I ask them to stay and work in their country. So that we can help each other find a solution to this problem […] It is a message. That's why I chose it as the title of my album, so that everybody can learn from it."