ALBUM OF THE DAY
Mydreamfever, "Rough and Beautiful Place"
By CJ Simonson · January 24, 2022
​
​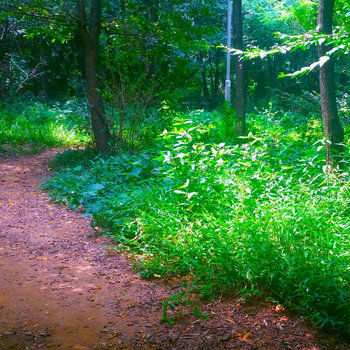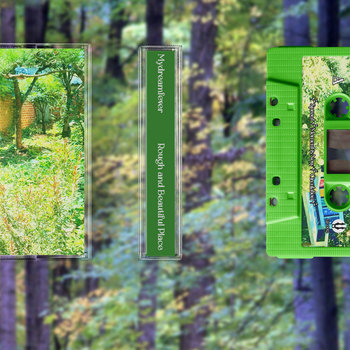 .
00:10 / 00:58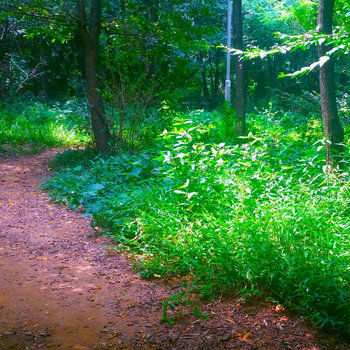 Merch for this release:
Cassette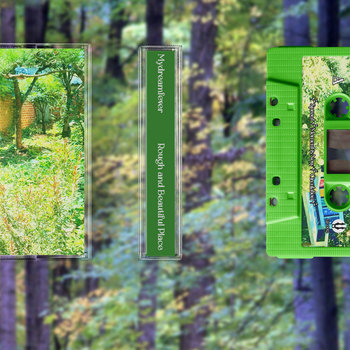 Mystery is in short supply these days. That's one likely explanation for the runaway success of 파란노을 (Parannoul)'s album To See the Next Part of the Dream. A shoegaze marvel released last February, it arrived without any form of context or biography, save a poetic essay outlining its creator's influences, memories, and tortured emotions: the portrait of a noise pop artist in existential crisis, music overwhelmed by the weight of its own personal necessity. "I can't give you a sweet word of consolation," they write. "I can't say 'It's gonna be okay someday.'" Beyond the whirring, bottomed-out bedroom pop production and glitchy guitar odysseys was the sound of an artist fighting to be heard, but there was no face to Parannoul's name, no tangible persona to latch on to: just the music of an artist consumed by their own fears, dreams, and mortality. 
Rough and Beautiful Place, released on New Year's Day under the moniker Mydreamfever, comes from the same creator, but is similarly devoid of background information: its description reads, "where we meet again." Consider it a fitting introduction to the project: Even if Rough and Beautiful Place differentiates itself in many ways from the music of Parannoul, it both sounds and feels like a reintroduction to the person making it, one that finds them more at peace than we last heard them.
On Rough and Beautiful Place, this fresh, centered perspective begets an entirely new musical approach. The sweeping, piano-driven instrumentals, however cinematic, contribute to an overarching ambience that feels naturalistic, rather than staged. Opener "Sprout" plants the seeds for the experience to come, its budding keys emerging amidst the quiet sounds of night time, before a rich mix of percussion and static tone overcome them. All the while, field recordings of buzzing cicadas and chanting men ground Mydreamfever's extremely detailed new age sound into something authentically soulful. The piano playing is loose, even twitchy, in the same way that Parannoul's music feels raw and hurried, but the production's complexity and depth imbues this otherwise relaxed stance with a distinct sense of nuance.
Like many ambient projects, Mydreamfever uses the tracks's extensive runtimes as an opportunity to traverse the human experience at a glacial pace; with the exception of "Moment Is Now," the album's most conventional pop song, each track extends past the eight-minute mark. Jittery, fragmented scales ring out over the distant sound of playing children on "Spirit of Love," their youthful echoes slowly fading into profound stillness; the eponymous closer engulfs the lead piano melody with a heavenly crescendo of strings, flutes, and tambourines, before circling back to the lush, nocturnal soundscapes where we began. Each sprawling composition progresses like a curious daydream, as though Joe Hisaishi was scoring a John Lurie painting. What we're left with is an album that's rough and beautiful in equal measure, balancing lucid curiosity with alluring chaos. At the very least, for an album released on New Year's Day, it is all the resolution we can hope for in 2022.