ALBUM OF THE DAY
Mt Fog, "Spells of Silence"
By Patrick King · October 24, 2022
​
​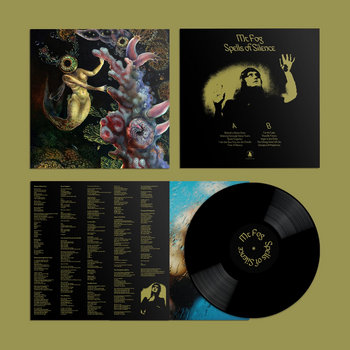 .
00:10 / 00:58
Merch for this release:
Cassette, Vinyl LP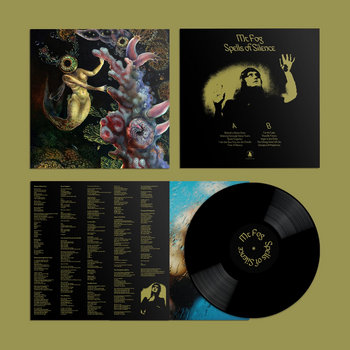 The way that Seattle musician Carolyn B. describes the formation of her synth pop project Mt Fog, you get a sense that the dreamlike music she creates comes from moments of intense isolation and profound contemplation. A classically trained violinist who spent years singing Balkan traditional music, she started Mt Fog in 2019 as a "creation of love and a response to the world's absurdity," per the description on her Bandcamp page. Recording in her home in Olympia, Washington where she lived without the distraction of an internet connection, Mt Fog's 2020 EP Hauntology, Vol. 1 and her 2021 debut album Guide To The Unusual creep along with minimalistic electronic passages and vocals that evoke Kate Bush. On her second full-length Spells of Silence, Mt Fog's songs feel emboldened and enhanced by so much time spent alone.
This time around, Mt Fog's abilities as a producer have strengthened with arrangements that are noticeably more meticulous and panoramic. On the opener "Behind a Silent Door" locked, programmed drums hammer away beneath jittery swells of keys and Mt Fog's commanding vocals. Elsewhere, synths wash like gentle waves, moving from left to right channel on "I Am The Sea, You Are The Clouds." On the similarly nautical-themed "I Am The Lake," a droning violin creates a tranquil bed for the song's elemental metaphor for family turmoil: "I am the daughter/ Can I smooth this over /Can I fit into this corner?" she sings before the song's hook: "I am the lake/ If we've got to be bodies of water."
Mt Fog has mastered moments of all-encompassing atmospherics on songs like "Outside Voices," where plucked violin creates a dizzying effect as the song builds to a gripping and claustrophobic climax. If the project was born out of prolonged solitude, then Mt. Fog's Spells of Silence conjures the need to slow down and consider your surroundings.