ALBUM OF THE DAY
Album of the Day: Mournful Congregation, "The Incubus of Karma"
By J. Bennett · March 19, 2018
​
​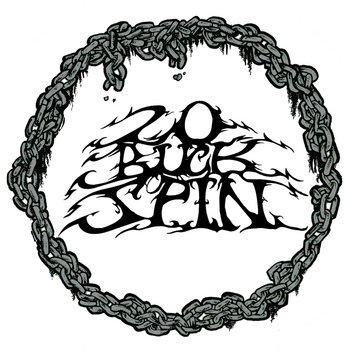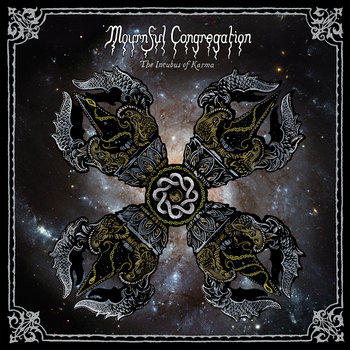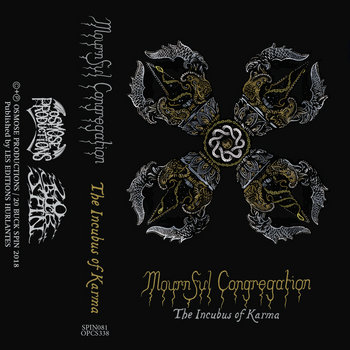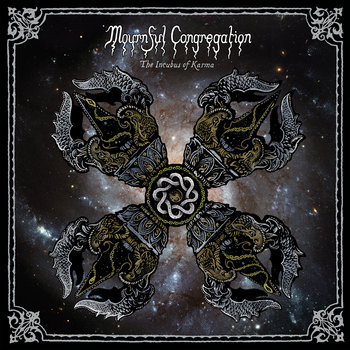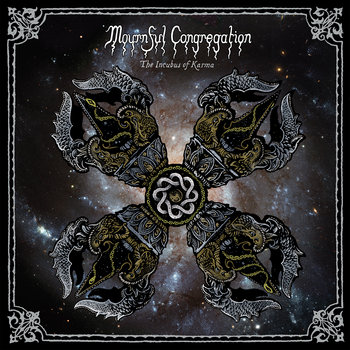 .
00:10 / 00:58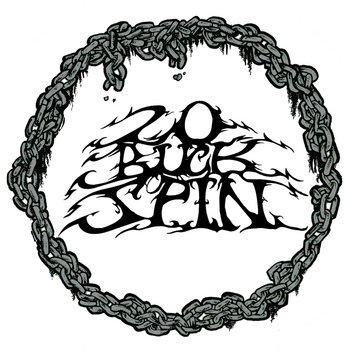 Merch for this release:
Vinyl LP, Cassette, 2 x Vinyl LP, Compact Disc (CD)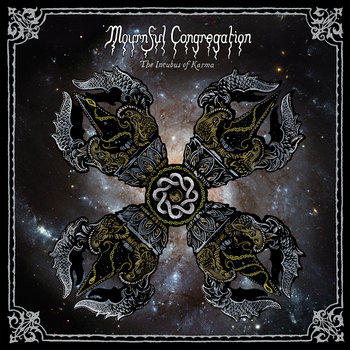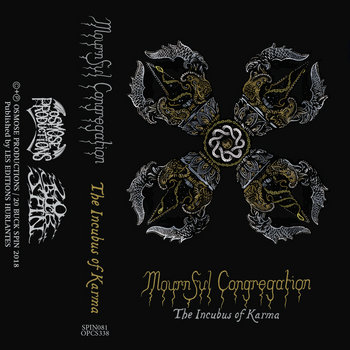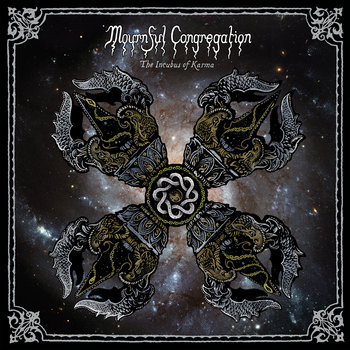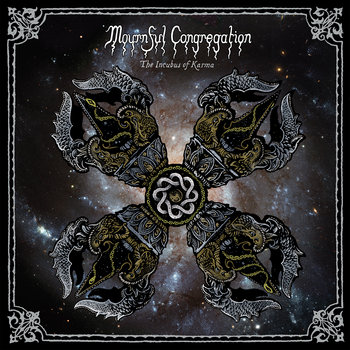 It's been nearly seven years since Australian funeral doom dealers Mournful Congregation blessed us with a new full-length, and they've decided to make up for lost time by delivering an album that clocks in at 80 minutes. For just about any other band, this would be indulgent at best, suicidal at worst. But the fact that The Incubus Of Karma seems to sprawl into infinity is appropriate: this is the kind of music that needs room to breathe. Its six songs don't play out so much as they unfurl, slouching on slow-motion chord explosions toward gloriously crestfallen climaxes. And while the imperial instrumentals "The Indwelling Ascent" and the acoustically-driven title track—both bejeweled with gorgeous, twin guitar harmonies—breeze by at a mere 3:11 and 5:49 respectively, the other four songs push up against the 20-minute mark. In other words, if you're looking for a quick metal fix, this might not be the album for you.
But to pass on Karma would be to miss out on some of the most majestic music being created today. Glacially-paced and gilded with crystalline melodies, thundering epics like "Whispering Spiritscapes" and "Scripture Of Exaltation and Punishment" seem to emanate from some cavernous pit in the Earth's molten core. Vocalist/guitarist Damon Good's spectral moan rumbles like some ominous warning from beyond the grave, and the lead guitars sound as though they've been beamed down from the far reaches of the galaxy. The forlorn organ intro of "The Rubaiyat"—a reference to Persian quatrains—gives way to a booming vocal incantation and more of those gorgeous guitars. In the end, Karma feels like a meeting point between the furthest reaches of the galaxy and the deepest recesses of planet Earth, but its origins are ultimately beside the point. Whether from the stars above or a small town in Australia, The Incubus of Karma is incredible.
-J. Bennett