ALBUM OF THE DAY
Album of the Day: Moon Duo, "Occult Architecture Vol. 1"
By Will Schube · February 02, 2017
​
​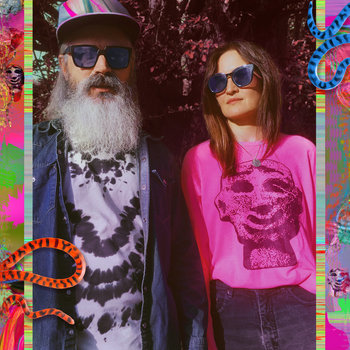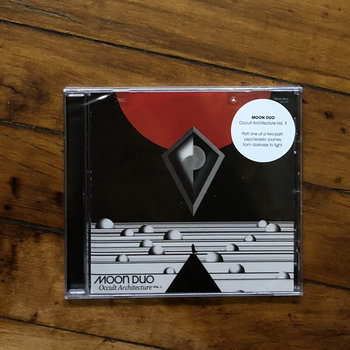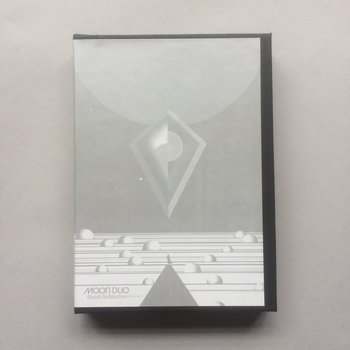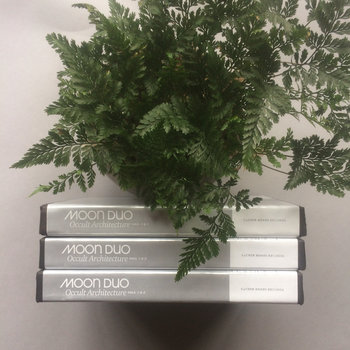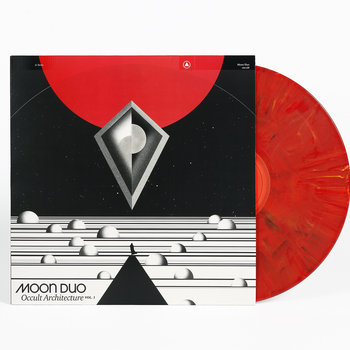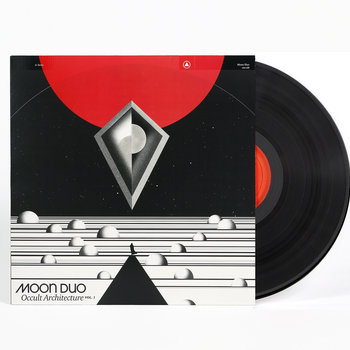 .
00:10 / 00:58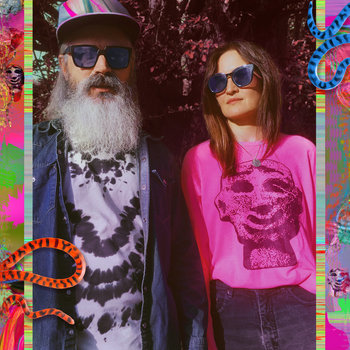 Merch for this release:
Compact Disc (CD), Cassette, Vinyl LP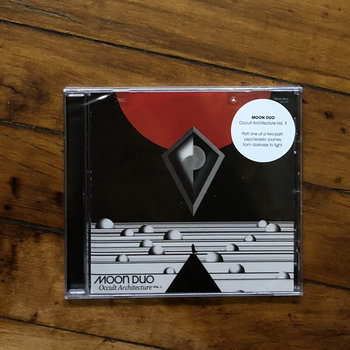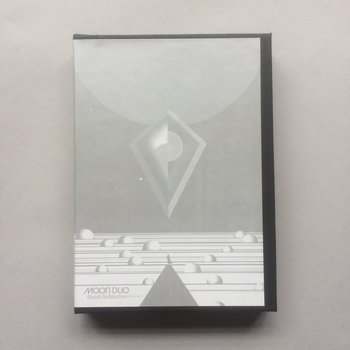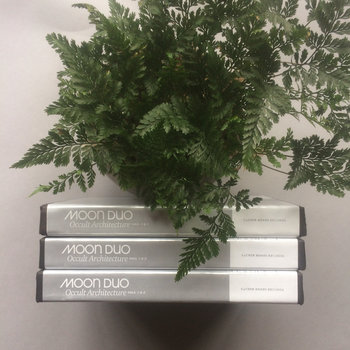 Moon Duo, the duo of Ripley Johnson and Sanae Yamada, have preached alternative gospel since their debut LP, Escape, released on Woodsist in 2010. For Occult Architecture Vol. 1, their fourth studio album for Sacred Bones Records, the duo fled the weather-less consistency of Southern California and returned to their hometown of Portland, Oregon to record.
There, Ripley and Yamada found great beauty in the coming and going of the seasonal cycle, and divided Occult Architecture into two parts. The first actively engages with the darkest recesses of winter. Vol. 1 is full of pummeling electro-punk, feisty and edgy yet also containing a certain warmth—like a steaming cup of coffee on a freezing morning—as is the case on album standout "Creepin." Ripley's melodies are paramount to Moon Duo's sound, relying more on aesthetic and melody than lyrical craft.
Simplicity is Moon Duo's not-so-secret weapon. Their tracks blend the familiar concoction of guitars, a bevy of synthesizers, vocals and drum machines (helmed by touring drummer John Jeffrey). Yet their music never feels stale. Their sound exists beneath layers of haze, each acutely defined as to not overwhelm any particular part. "Will of the Devil" is a spooky midnight jam, with skyward reaching '80s synths and a stomping drum pattern that wouldn't sound out of place at an NBA game. Occult Architecture Vol. 1 is music for cold nights and grey mornings. The band embraces darkness rather than wallowing in it. And if all of this darkness is just too much for you? Well, springtime is right around the corner.
—Will Schube