ALBUM OF THE DAY
Mong Tong, "台灣謎景 Music from Taiwan Mystery"
By Josh Feola · April 28, 2021
​
​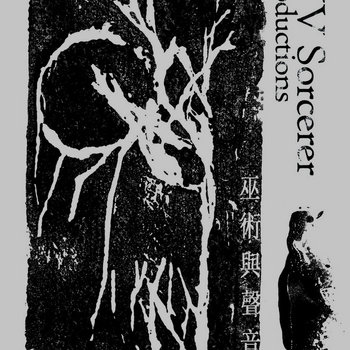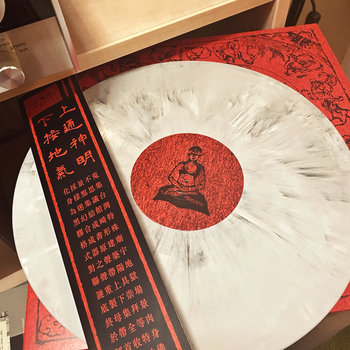 .
00:10 / 00:58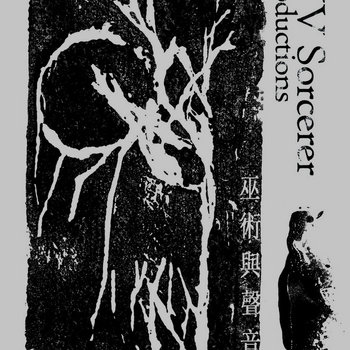 Merch for this release:
Vinyl LP,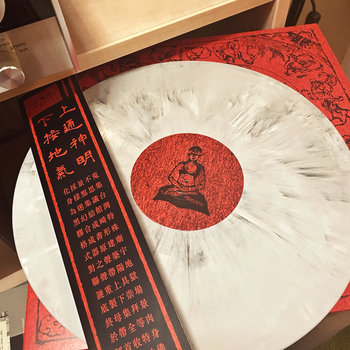 Brothers Hom Yu and Jiun Chi, who make up the duo Mong Tong, have spent the last few years carefully building an aesthetic ordered around deep Taiwanese culture and myth. Their new vinyl release, 台灣謎景 Music from Taiwan Mystery, exists in the same universe as their 2020 Guruguru Brain album, Mystery, and the more recent Corps of Light, a grimier, dungeon synth-tinged cassette release from last December. Music from Taiwan Mystery is a soundtrack to a series of two art books the band released in 2019 and 2021. Each book is a luxuriant assemblage of photos capturing mystical esoterica from across Taiwan: temples, purgatory facilities, Buddhist mummies, unusual buildings, phallic worship shrines. As audio accompaniment, Music from Taiwan Mystery augments the hand-assembled feel with a blend of slow-paced electronic psychedelia mashed gracefully with samples from vintage video games and film.
In the few places where spoken words appear on the album, they're gnostic and evasive. The snapback-echoed invocation two minutes into second track "地府 Dì Fǔ" is a barely discernible ramble about the intangible, metaphysical properties of photography, belted out over a neat quarter note tapped out on the kind of wooden fish one finds at local temples to pace recitations. The brothers lock into a pleasantly subtropical vibe with a relaxed, syncopated synth lead on "迷信 Mí Xìn." On the B-side, they mix an '80s video game synth stab and a bassline that could've been lifted out of a pulpy TV crime drama on "Zhò Īn (Pt. 1)" and "(Pt. 2)" before bringing back the woodblock at a slower, decaying tempo on closer "Yún Xiēn." An engrossing soundtrack to an impressive work of folk ethnography (the two books required more than six months of fieldwork), Music from Taiwan Mystery is a wormhole to a potent, self-contained aesthetic universe.