ALBUM OF THE DAY
MJ Guider, "Temporary Requiem"
By Miles Bowe · June 21, 2021
​
​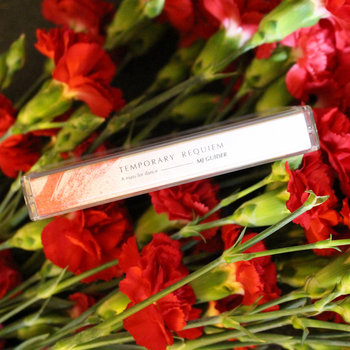 .
00:10 / 00:58
Merch for this release:
Cassette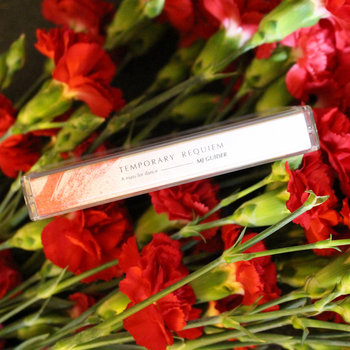 In her work as MJ Guider, Melissa Guion combines widely different musical influences; but coursing beneath all of them is the spirit of New Orleans. Last year's phenomenal Sour Cherry Bell—and 2016's Precious Systems before it—fused feverish dream pop, industrial clanging, and techno ripples to create a unique snapshot of the songwriter's home city. That connection deepens on Temporary Requiem, a theatrical score recorded in 2018 but released this month, which connects the threads between her earlier albums, while also breaking new ground.
Temporary Requiem was originally recorded as the score to the performance piece Known Mass. No. 3: St. Maurice by choreographer Ann Glaviano. Inspired by a Roman Catholic church of the same name—which was closed, deconsecrated, and sold in the aftermath of Hurricane Katrina—the performers set out to both reimagine and reconstruct the church over the course of the piece. Guion does the same with her music, breaking down sections of the traditional Catholic Mass to create dark songs imbued with immense spirituality.
"Kyrie: The Stained Glass Windows In Their Original Order" opens the album with distant bells and a ghostly chorus, but halfway through, its holy atmosphere is shattered by a harsh drum machine and pulsing bass guitar. On "Gloria" and "Credo," Guion delivers some of the best vocals of her career—the latter could have fit beautifully into Sour Cherry Bell's tracklist. All of this is made even more impressive by the fact that Guion is singing entirely in Latin, a detail you might miss until the jaw-dropping a capella "Sanctus." The album ends with "Agnus Dei: Large Dance Acknowledging the Ephemerality of All Things", a haunting epic built on one steadily chugging drum loop that feels like a shadowy reflection of Precious Systems' towering highlight "Evencycle." It all gives Temporary Requiem a sense of grace worthy of its spiritual ambitions, while also serving as an essential piece of MJ Guider's catalog.