ALBUM OF THE DAY
Album of the Day: Mitski, "Be the Cowboy"
By Ally-Jane Grossan · August 17, 2018
​
​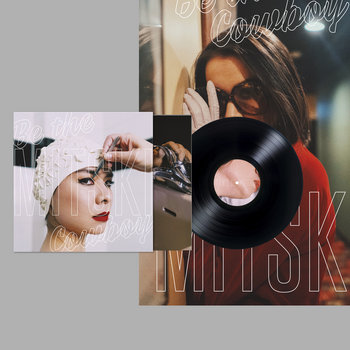 .
00:10 / 00:58
Merch for this release:
Vinyl LP, Compact Disc (CD)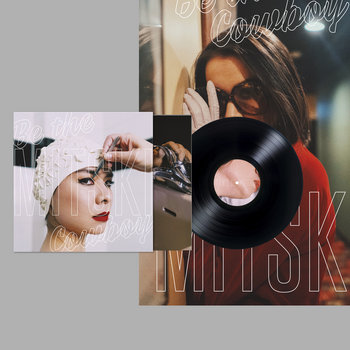 After touring relentlessly on the back of 2016's anthemic Puberty 2, Mitski Miyawaki finally had a moment to breathe. She used that time to get back into the studio, creating Be the Cowboy before returning to the road where she served as an opening act on the final leg of Lorde's 2018 world tour.
Be the Cowboy delivers arena sonics worthy of that gig. Album opener "Geyser" delivers what Mitski does best, pitting layers of organ and flourishes of screeching guitar against her urgent voice. With its groovy ballroom bigness, glammed-up single "Nobody" feels like a nod to the disco ballads that soundtracked late '60s films set in Los Angeles or London, decorated with bells and xylophones and opening with a hi-hat rhythm that recalls Stevie Nicks's "Edge of Seventeen." The lyrics speak of trying to get through a difficult time: "I don't want your pity / I just want somebody near me / Guess I'm a coward / I just want to feel alright." Mitski has always had a flair for drama—on Puberty 2, it was the frantic fighting-for-her-life guitar playing of "My Body's Made of Crushed Little Stars"; on Be the Cowboy it's understated choruses and plaintive, organ-like keys. Cowboy marks a departure from the angsty devastation of first heartbreak evident on previous records.
Four of the album's 14 songs come in under two minutes, acting as small vignettes in what feels like a Broadway soundtrack; it's a theatrical quality that Be the Cowboy shares with Lorde's Melodrama. "Me and My Husband" wouldn't be out of place in a modern musical about extra-marital affairs. She's shed the emphatic, crescendo-filled ballads and has gained the confidence to go off script, emerging as someone who's still lonely on stage, but this time, that stage is illuminated by a disco ball. It sounds like she's having the time of her life. Puberty 2 was made in 2016, arguably a much simpler time. In 2018 we've all had to grow up a bit, bear down on our principles and cling to slivers of hope—and that's the Mitski we're getting on Be the Cowboy.