ALBUM OF THE DAY
Miriam Makeba, "Keep Me in Mind"
By Megan Iacobini de Fazio · June 04, 2021
​
​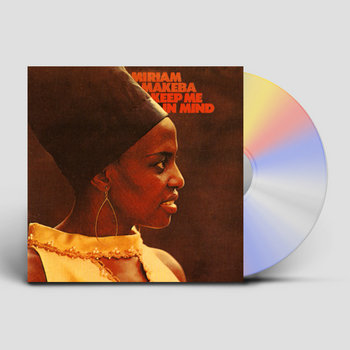 .
00:10 / 00:58
Merch for this release:
Vinyl LP, Compact Disc (CD)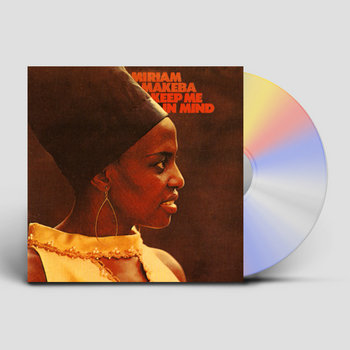 In the mid-1960s, South African singer Miriam Zenzile Makeba burst onto the international scene with her hit "Pata Pata," embodying the Pan-African spirit of the time and quickly becoming a symbol for different visions of Africa: of an imagined, exoticized place for white audiences, and of solidarity and shared struggles for Black audiences.
By the time Keep Me in Mind was released in 1970, the tide had turned against Makeba. Following her increasingly forthright stance on Black liberation and her marriage to civil rights leader Kwame Toure (née Stokely Carmichael) in 1968, white audiences withdrew their support, the U.S. government cancelled her visa, and Reprise Records terminated her contract. Keep Me in Mind was her last album with the label, and marked her departure from the United States and a period of great change in her life.
Produced by Lewis Merenstein, the album features soul covers of hits such as Van Morrison's "Brand New Day" and "I Shall Sing," alongside the percussion-driven "Down On The Corner," originally by Creedence Clearwater Revival. But a more contemplative thread runs through the record, in tracks like Crosby, Stills & Nash's "For What It's Worth" and The Beatles' "In My Life"—a reflection of the changes going on around her. Makeba's original compositions tackle familiar themes: "Lumumba" honors both Congolese independence leader Patrice Lumumba and Miriam's grandson, while the diverse influences on the funky "Ibande" and the powerful "Kulala" are reflective of Makeba's Pan-African approach. It is on these tracks that her strength and indomitable political spirit shine through.