ALBUM OF THE DAY
Album of the Day: Mim Suleiman, "Kawaida"
By Andy Beta · August 08, 2017
​
​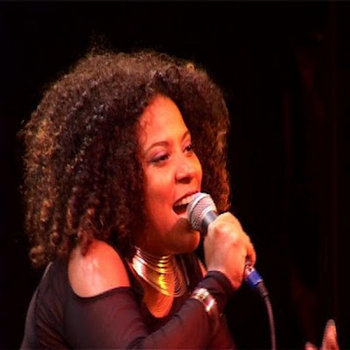 .
00:10 / 00:58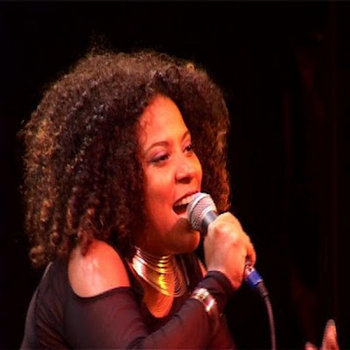 Electronic dance music often intersects with the intensely rhythmic music of Africa, whether it's Basic Channel's Mark Ernestus mixing with Senegalese mbalax, or the Beating Heart project, where producers remixed Hugh Tracey's field recordings from the 1920s through the '70s. But leave it to idiosyncratic producer Maurice Fulton to dig deeper and go weirder. Fulton's résumé spans genres, from adding keys to Crystal Waters's mid '90s tracks to funking up the likes of !!!, Hot Chip and Róisín Murphy. Since 2010, he's worked most often with the Zanzibar-born, Sheffield-based Swahili vocalist Mim Suleiman.
While Fulton's workload waxes and wanes, his work with Suleiman has been constant; Kawaida marks their fourth effort together. All the earmarks of a Fulton production are in full effect here: live drums tangle with both programmed beats and crackling Afro-Cuban percussion, electronics blip and gurgle like Pac-Man at the bottom of a swamp, keyboard bass lines rumble like Jabba the Hutt with gas, echo and delay fx are deployed at just the right moment to maximize the more psychedelic moments.
Suleiman's powerful pipes are the perfect match for every last trick in Fulton's playbook. Timbales break out amid "Kwanini" and a church organ swoops in to accentuate Suleiman's stacked vocals. A proper techno kick powers the club-burning "Mzinga," but Mim holds her own against the rhythm. As all manner of digital hiccups dribble across the crisp live drums of "Maso Maso," Mim's brassy voice remains front and center; she remains the song's focal point, even as everything else in the mix starts to get dubbed out and gaseous.
Unless you have a full grasp of Swahili, the topics of Suleiman's songs will elude your grasp. The album's title translates as either "reason" or "tradition" (though it can also refer to the philosophy of nationalist, pan-Africanist, and socialist ideologies). Whatever it is that Suleiman is singing about, let's at least hope her work with Fulton remains a recurring tradition.
—Andy Beta