ALBUM OF THE DAY
Midwife, "Luminol"
By Jeff Terich · July 16, 2021
​
​
Merch for this release:
Vinyl LP, Cassette, T-Shirt/Shirt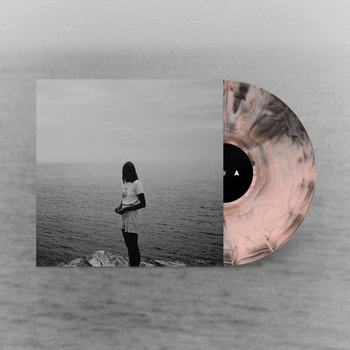 Madeline Jonston makes heavy records that sound featherlight. The sound she's cultivated as Midwife is muted but not necessarily limited, her meditations on grief and pain captured through warmly bittersweet lullabies of whisper-quiet vocals and dense but not loud doom-metal fuzz. With her third album, Luminol, the dichotomy between the emotional intensity of Johnston's songs and her (mostly) gentle manner of delivery has grown even more stark. It's overwhelming, but rarely at a decibel level that poses a risk to your home audio system.
Johnston is joined by an ample cast of collaborators on Luminol, including members of Have a Nice Life and DIIV, who lend many of these songs a textural richness that feels more immersive than crushing. The nebular fuzz of "Colorado" is curiously soothing, each strum capable of provoking ASMR tingles, while "Enemy" is the rare Midwife song that feels like a triumphant rock anthem, in spite of her hushed, unsettling repetitions of "My body is against me/ My body wants to kill me."
Stunning as Luminol is on a musical level, it's when Johnston pares back the most that her feel-bad mantras feel the most resonant. Opening track "God Is A Cop" is Midwife at its sparsest, Johnston reciting the sinister lines "I can't kill the evil thoughts/ I can't turn it off" against a few barely-there keyboard arpeggios. And on "2020," Johnston finds an unlikely statement of existential anguish in a line borrowed from The Offspring: "And it feels like heaven is so far away." When she sings "We'll break your heart forever" on "Promise Ring," however, it's not a threat—it's essentially a guarantee.