ALBUM OF THE DAY
Album of the Day: Melody's Echo Chamber, "Bon Voyage"
By Amaya Garcia · June 15, 2018
​
​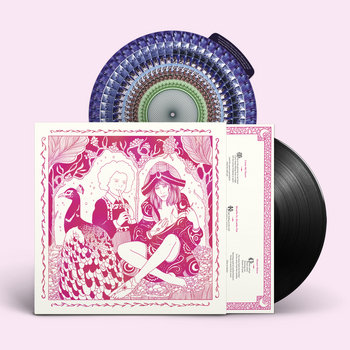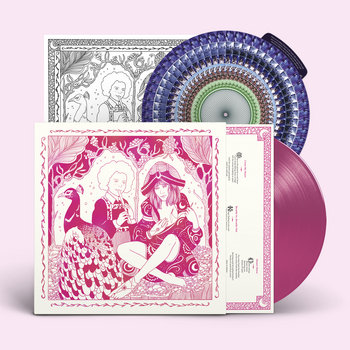 .
00:10 / 00:58
Merch for this release:
Vinyl LP, Compact Disc (CD)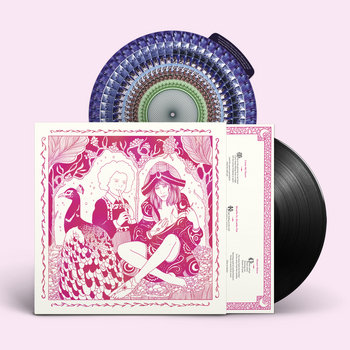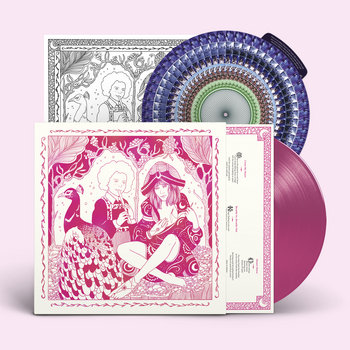 On "Cross My Heart," the opening track of Melody's Echo Chamber's new album, Bon Voyage, the French singer Melody Prochet—in her signature enchanting soprano—makes a promise to herself: "This is a promise to my heart / I can't keep falling from so high." These words, sung repeatedly throughout a song that seamlessly moves from psychedelic dream pop, through stoner rock to jazz instrumentation and hip-hop breaks, could encapsulate the tumultuous journey that Prochet went through during the making of this album, a follow-up to her 2012 critically acclaimed self-titled debut. Bon Voyage was announced in 2016, yet failed to materialize due to a serious accident that left Prochet bedridden for months. Before that, there was another album, one that took her two years to complete, but that she ultimately decided to scrap after a painful falling out with a close collaborator. Like the sort of hero's journey Prochet has gone through, "Cross My Heart" is wide-ranging, tentative at times and harsh in others, and beautiful. It's also full of moments of surprising whimsy that can turn on a dime, ultimately ending in the combative haze of distorted guitar riffs.
Bon Voyage is Prochet at her most adventurous, emerging out of turmoil with a brand new voice and an intense whirlwind of ideas that make for trippy, compelling music that takes the listener across wildly different worlds. The record, made and produced in Sweden with psychedelic wunderkinds Fredrik Swahn (The Amazing) and Reine Fisk (Dungen), is a product of an exchange of ideas and influences between the three—with Prochet bringing in influences like Broadcast, Stereolab, a love of French chansón, and Brazilian popular music (like Milton Nascimento), and Swahn and Fisk throwing in Turkish musicians like Özdemir Erdoğan, Swedish jazz, experimental turntablism, and Swedish folk music. This expansive palette paves the way for Prochet to communicate her tales of darkness, heartbreak, love, and light through lyrics in three different languages—Swedish, French, and English—and through songs that feel more like movements, with most tracks featuring at least three stylistic changes. One of the most important songs of the record, "Desert Horse" begins with a dark yé-yé/psychedelic groove that suddenly shifts into R&B and beatboxing territory (complete with what sounds like Prochet's voice passed through a vocoder) and features the singer's piercing scream.

Bon Voyage is a record that feels as though it is alive—it changes with every listen, giving new perspectives not only on Prochet's story, but on what happens when musicians let go of genre or stylistic constraints. It's fitting that Prochet screams throughout the record, purposefully interrupting the flow, signaling that she's finally able to breathe, physically and creatively.