ALBUM OF THE DAY
Maylee Todd, "Maloo"
By Tasha Viets-VanLear · March 07, 2022
​
​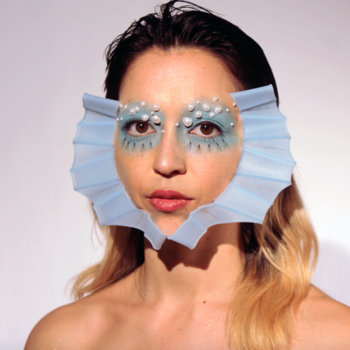 .
00:10 / 00:58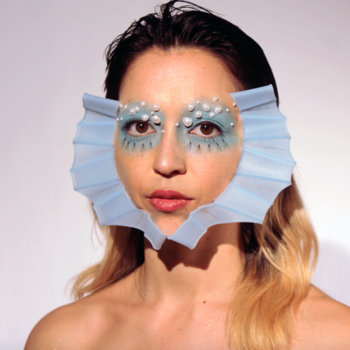 Merch for this release:
Vinyl LP
Maylee Todd has always been inclined toward the theatrical. Her 2016 Virtual Womb project brought audience members through a giant vagina into a gallery space designed to be her "womb." Once inside, attendees lay on the floor and watched images projected onto the ceiling that coincided with music from her album Acts of Love performed live. Now, the L.A.-based artist, producer, and musician returns with Maloo a concept album starring her self-created digital avatar Maloo.
Described as a collection of "science fiction lullabies," Todd wrote and recorded the album while learning virtual reality programming, and was inspired by the utopian possibilities of technology and digital world-building. Todd created Maloo in tandem between the two projects. The album immerses us in her digital utopia, the "Age of Energy" perceived from Maloo's perspective, and brings to mind Janelle Monae's early conceptual work. Across the album's dream-like tracks, Todd and her avatar describe a world driven by empathy and mental health positivity.
Todd often writes and performs with a discontinued Japanese sequencer called a Tenori-on, which creates twinkling electronic pop loops with the aid of visual cues on an LED grid. Alongside creative partner and producer Kyvita, the duo's production, with swirling Nord chords and wavy synth patches, inspires a distinctly futuristic feeling. The tracks are lean and thoughtful, and occasionally they're cheeky and danceable, as on "Grab Your Guts" and "No Other," a bubbling, soul-adjacent meditation on honest and uncomplicated intimacy. "Show Me" is a bouncing plea for openness and vulnerability, and "Dream With You" is an ethereal ode to growth and becoming a better version of yourself. "Yes, I know I did my best/ and now the moment has come to let go/ So I broke down every wall/ Surrounded by a garden that still grows," she sings. Instrumental interludes are placed throughout the album, reinforcing an ever-present feeling of floating through space or along a tranquil body of water.
Maloo, and the impressive VR work accompanying it, are an imaginative and poetic accomplishment, expertly ushering us into Maylee Todd's digital dream of love and creativity.