ALBUM OF THE DAY
Album of the Day: Mary Halvorson, "Code Girl"
By Peter Margasak · March 26, 2018
​
​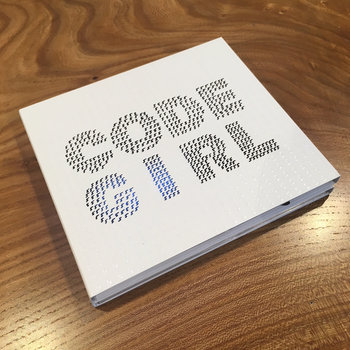 .
00:10 / 00:58
Merch for this release:
2 x Vinyl LP, Compact Disc (CD)
One of the numerous ways guitarist Mary Halvorson has distinguished herself over the last decade or so is by regularly developing new projects to explore different facets of her wide-ranging interests; she lists 10 working projects on her website, and most of them pursue wildly different goals. Code Girl is the terrific debut from what might be her most ambitious band, a quintet for which she not only wrote music, but also lyrics. The core of the ensemble—bassist Michael Formanek and drummer Tomas Fujiwara—work with her in the long-running collective Thumbscrew. That agile rhythm section comfortably accommodates her new partners, singer Amirtha Kidambi, who also leads the fascinating group Elder Ones on an exploration of free jazz and Carnatic music, and trumpeter Ambrose Akinmusire, a master who increasingly subverts his deep post-bop roots with ambitious compositional and conceptual conceits.
As with many of Halvorson's bands, the music is marked by fluid contortions and tart harmonies, and the arrangements employ both zigzagging unison lines and rich counterpoint. The performances are rooted in jazz, even if the rhythmic figures sometimes reflect her admiration for art rock, especially the music of Deerhoof. Kidambi's singing ranges widely, sometimes articulating melodies with unfussy directness, sometimes engaging in improvisatory swoops and curlicues. Halvorson's poetic lyrics are rich in imagery and, as the album title suggests, coded meaning, and their seductive elusiveness provides plenty of food for thought. But the greatest pleasure comes from the way Kidambi's voice and the playing of Halvorson and Akinmusire dig into the sensual crags, slaloming grooves, and beautifully knotted lyric tangles of the music. This is an album that touches upon various musical traditions in oblique fashion, but it's most recognizable as yet another major step in Halvorson's meteoric ascent.
-Peter Margasak