ALBUM OF THE DAY
Martha, "Please Don't Take Me Back"
By Alex Deller · November 07, 2022
​
​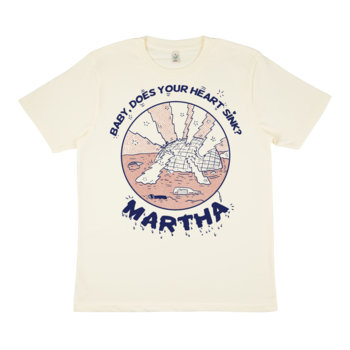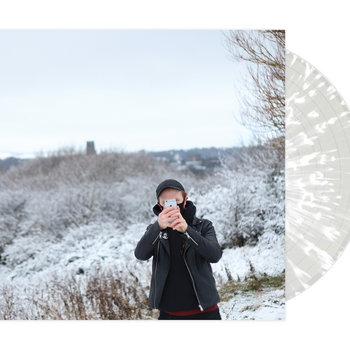 .
00:10 / 00:58
Merch for this release:
T-Shirt/Shirt, Compact Disc (CD), Cassette, Vinyl LP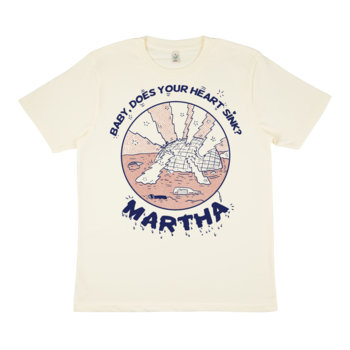 Viewed from outside, the UK looks like the biggest joke going: an anarchic sitcom full of blustering, disconnected, privileged caricatures who make terrible decision after terrible decision. From the arrogant self-sabotage of Brexit to the curious, morbid spectacle of people queuing for endless hours to gawp at Queen Elizabeth II's closed coffin, things in the UK are resolutely not right and recently came to a farcical head with deep political turmoil dressed in the erratic, arbitrary rules of a child's board game.
Living here, though, it isn't quite so funny. The country has witnessed 12 years of social and economic devastation, with ideologues making mincemeat of basic services for the most vulnerable while life becomes increasingly unlivable.
Durham punks Martha couldn't have picked a better time to return with the soundtrack to these worst of times. Now four albums deep into a 10-year career, the band continues to ply a wistful, earnest, savagely on-point brand of punky indie rock where pop hooks are used as a delivery mechanism for heart-sick paeans to the brutality of modern living. Martha's world is a place where relationships and mental health are as fucked as the political system and the environment. While they might not proffer any immediate solutions, there's at least something bittersweet in sharing the same sense of despair and bewilderment with four humans who happen to be better at communicating what you're feeling—and capturing that sentiment within the confines of a three-minute punk song.
This is exemplified by standout track "Hope Gets Harder," a two-minute barnstormer that rips into the "damp and hateful island" of England by way of soaring choruses and cheeky rock 'n' roll licks. The band's capacity for merging the personal, political, and parochial is so well-developed that it borders on the alchemical, endowing them with a polished sound that maintains a sense of the endearingly scrappy. Take the title track, for example, where the band's localness to the UK ("I was really fookin' sad") is proudly pushed to the fore of a bold, punchy number that seems built from ideas shoplifted from a 12-second Weezer solo. Elsewhere, "Neon Lung" begins life as a politely catchy indie rock tune before exploding into a clamor of guitar soloing and breathless brass, while closing track "You Can't Have A Good Time All Of The Time" morphs from its initial introspective acoustic strumming into something mid-way between The Wedding Present and The Get Up Kids.
If their louder, more rousing moments sound like a collision between '90s slackerdom (see Built To Spill, Superchunk, Eric's Trip) and the balls-out rock shenanigans of Cheap Trick and Thin Lizzy, the band's core remains far more humble: the heartbroken politics of Billy Bragg's Talking With The Taxman About Poetry commiserating with the eloquent bookishness of The Thermals and first-album Onion Flavored Rings. Intimate and immediate, Please Don't Take Me Back invades both the head and the heart, conveying the undeniable hopelessness of things with a cheerful spring in its step that's less about trying to forget how crap everything is than clinging to life's last few shreds of goodness as you try to survive.