ALBUM OF THE DAY
Album of the Day: Maribou State, "Kingdoms in Colour"
By Amaya Garcia · September 11, 2018
​
​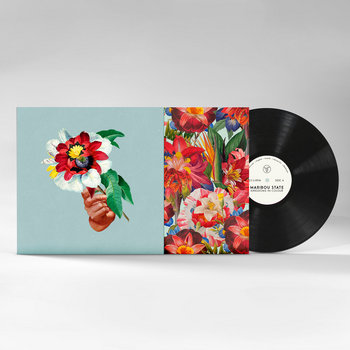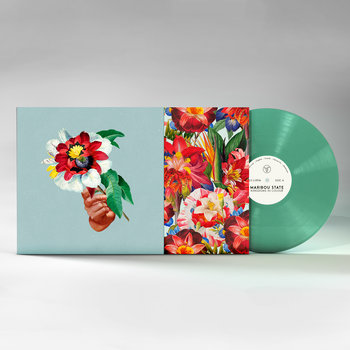 .
00:10 / 00:58
Merch for this release:
Vinyl, Vinyl LP, Compact Disc (CD)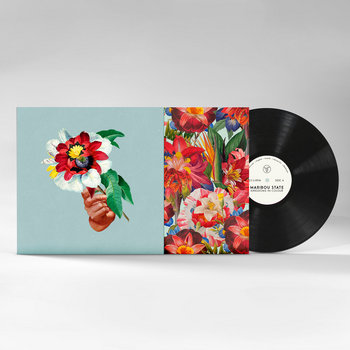 On their debut album Portraits, Maribou State trafficked in atmospheric electronic music, beautifully enhanced by soft harmonies, lush orchestral arrangements, and soulful rhythms brought to life by the band's own artistry and the talents of guest vocalists like Holly Walker and Jono McCleery. Portraits was a runaway hit with critics and fans alike, sending the group (formed by Chris Davids and Liam Ivory in 2011) on a global tour. That trek had an audible effect on the project's sophomore LP, Kingdoms in Colour. By culling samples from tour stops across Asia, Australia, North America, and Morocco, Davids and Ivory have created a stunning kaleidoscope of sound which serves not only as a record of the duo's lived experiences and their inspirations, but a vehicle by which the listener can get in tune with the beauty of the world—as well as with humanity at large.
Kingdoms in Colour is an album where field recordings commingle with house-style piano melodies, soaring choirs, and samples of everything from Belgian jazz ("Vale") to obscure '70s funk-rock ("Turnmills"). It opens with the melancholy "Beginners Luck," a track with winding, layered vocals that owe as much to Celtic song as its stuttering rhythms do trip-hop; it's the sole moment of tranquility on an album which otherwise makes good on its title with arrangements flush with euphoria and color. Album standout "Kingdom" is particularly vibrant, leavening its soca-like percussion grooves with darting highlife guitars and a looped flute sample, while "Kāma" unfolds as a synth-heavy dance party, pensive but blissful. Holly Walker returns for "Nervous Tics"—a house track built around samples of the band playing a guzheng in a music store in Beijing—while the Houston-based funk group Khruangbin lend haunting vocals and gently surging bass to "Feel Good." On Kingdoms in Colour, Maribou State immerse the listener in strange and wondrous songs that toe the line between ecstatic and melancholic, and offer glimpses of a brighter, more hopeful world.