ALBUM OF THE DAY
Album of the Day: Maalem Mahmoud Gania, "Colours of the Night"
By Noah Berlatsky · September 26, 2017
​
​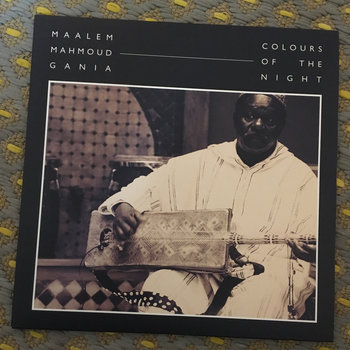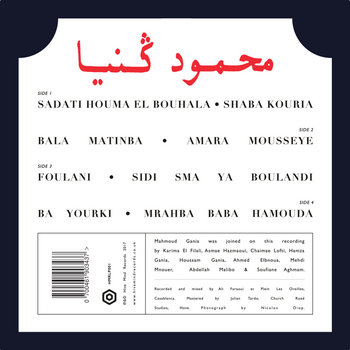 .
00:10 / 00:58
Merch for this release:
2 x Vinyl LP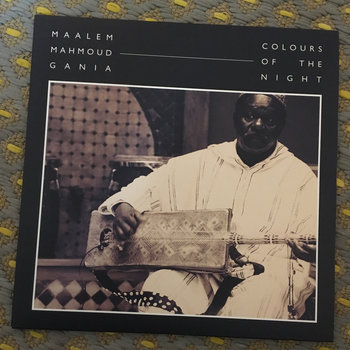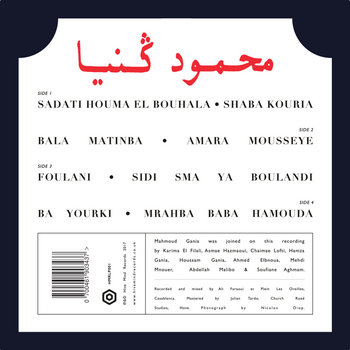 When some Westerners think of religious music, they may imagine choral voices and slow tempos—something serious and solemn. Of course, the truth is that religious music is diverse as secular music is; some of it is slow and sad, but much of it is uptempo and designed to get you to shimmy. That's certainly the case for Maalem Mahmoud Gania's recent release, Colours of the Night, Gania's final studio recording, issued posthumously following his death in 2015. Gania was a Moroccan performer of Gnawa, an Islamic religious tradition of music, dance, and ritual poetry. He played the guembri, a three-stringed bass lute.
Gania had been involved in a range of eclectic collaborations, including the 1994 album The Trance of Seven Colors with Pharoah Sanders and a 1996 recording with Peter Brötzmann. Colours of the Night is a more traditional outing, though. The songs on the album all range from eight to 11 minutes in length, and they all blur into each other, a single, 70-minute long trance. The guembri sets up a supple, rhythmically intricate, shifting bassline and shaken percussion adds an itchy beat. Gania raises his voice in a wailing voice that's half-sung, half-chanted, while background singers join in for a call and response.
For American listeners, Gania sounds less like the avant-garde jazz you might expect given his earlier collaborations, and more connected to acoustic blues and gospel; a soundtrack for staying up all night as you fall into the music and into the spirit. While you can find more familiar aural touchstones for Gania's music, though, it really sounds most like itself; the album celebrates a unique, easy, and joyful devotion.
—Noah Berlatsky