ALBUM OF THE DAY
Album of the Day: Lydia Loveless, "Real"
By Jonathan Bernstein · August 17, 2016
​
​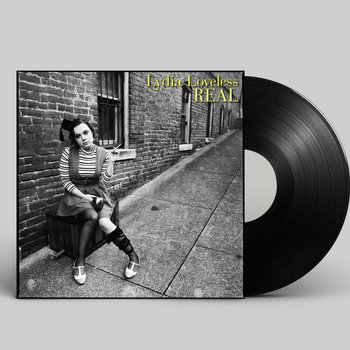 .
00:10 / 00:58
Merch for this release:
Vinyl LP, Compact Disc (CD)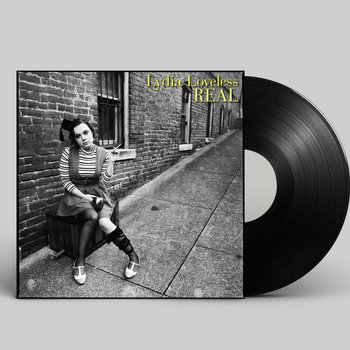 For the last half-decade, country-punk crossover Lydia Loveless has been delivering raw treatises on sex, pain, mental health, and regret. Her recent albums have strayed further from the traditional country of her 2010 debut The Only Man, towards the punk-leaning rock sound of her 2014 breakthrough Somewhere Else.
Now, Loveless returns with Real, a 10-song collection of tightly-crafted hooks and concise character sketches that fully establishes the "power-pop meets country-punk" aesthetic that Loveless introduced on Somewhere Else. Loveless has said that, on Real, the band was more involved in the studio and songwriting process than on any of her previous records, and that sense of collaboration is evident on tracks like "Heaven," an expansive, disco-inflected tune structured around Benjamin Lamb's strutting bass.
On album highlight, "European," Loveless sings from the perspective of a lust-addled voyeur, insisting, "When I kissed you on the lips, I was being European." It's a prime example of Loveless' greatest gift as a songwriter: her ability to interrogate our primal impulses—whether it's a character stuck inside watching TV or the narrator pleading for oral sex in 2014's "Head"—with grace, empathy and humor. Loveless has also perfected her knack for lampooning middle-American boredom, rattling offhand quips about "shitty Indianapolis bands" and dreadful Midwestern winters in her deepest Ohio twang.
Real contains the full breadth of Loveless' influences, everything from late-era Replacements, Car Wheels-era Lucinda Williams to less obvious touchstones like Prince and the Smiths. Loveless has long been touted as a rising star in alt-country, but the tag seems more misguided than ever. On Real, Loveless has no interest in limiting herself to a single genre.
—Jonathan Bernstein