ALBUM OF THE DAY
Lunarette, "Clair de Lunarette"
By Anna White · March 31, 2021
​
​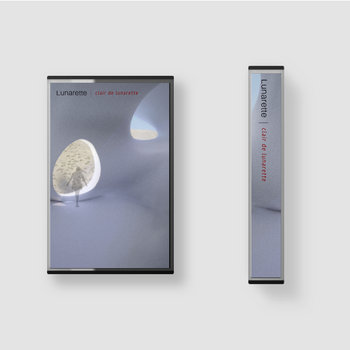 .
00:10 / 00:58
Merch for this release:
Cassette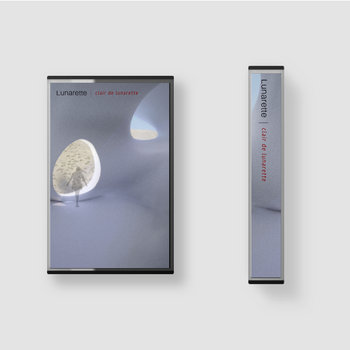 Out of the ashes of Brooklyn indie-pop group Gingerlys emerges Lunarette, with their dazzling debut, Clair de Lunarette. Though nearly the same lineup as Gingerlys, this new four-piece—Jackie Mendoza, Colin O'Neill, Kevin Doxsey, and Brian Alvarez—pivots in a new sonic direction. On Clair de Lunarette, the group hones in on a pleasantly hazy dream pop sound.
Clair de Lunarette is clean and controlled, with a melancholy edge. "Messing" tells a tale of infidelity and indifference, with Mendoza and O'Neill harmonizing, "You were messing around/ And I knew." Throughout the album, Mendoza and O'Neill vocally blend and weave, doubling and at times finishing each other's sentences. Lunarette's compositions on the album are stylistically polished and playful. "Lucky one" is driven by a punchy synth bassline that nods to techno, while guitar-forward "Penny Connection" jumps between time signatures in a manner akin to math rock. Clair de Lunarette is concise but expansive, and demands multiple listens in order to unpack each carefully arranged track.