ALBUM OF THE DAY
Lotic, "Water"
By Miles Bowe · November 01, 2021
​
​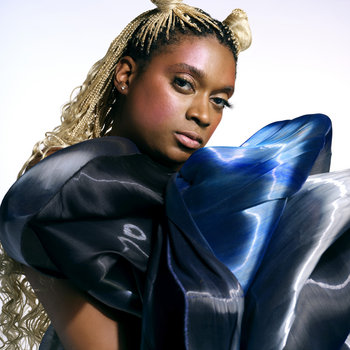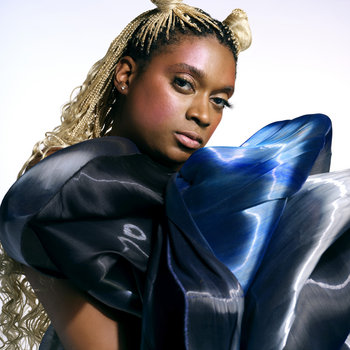 Merch for this release:
Vinyl LP, Compact Disc (CD)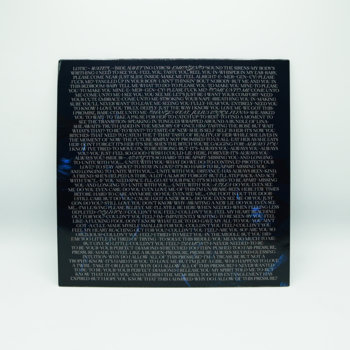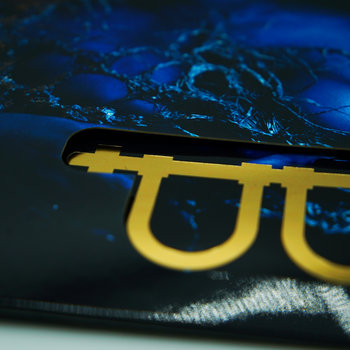 When Lotic released her 2018 debut album Power, it already felt like a culmination. One of the most influential DJs of the last decade, the Berlin-based producer's legendary 2014 mixtape Damsel In Distress introduced an expansive vision of ballroom and club music with sound design that could crush, cut, and obliterate, something Power beautifully tied to themes of Queer identity, Black pride, and human perseverance. She told us she was bulletproof and reinforced it through songs that felt like explosions. On the startling and sensual Water, Lotic finds strength in softness, resulting in her most confident work yet.
Opener "Wet" wordlessly sets the tone of Water, shifting the balance of beauty and brutality in  earlier work like osmosis. The first single "Emergency" luxuriates in flaring synths and shimmering melodies, as her falsetto stretches each syllable of the title into its own word, before landing on cause of alarm: "E-mer-gen-cy/ Please fuck me!" Songs burn with romance, like "Always You," or grapple with heartbreak, like the Björk-influenced highlight "Come Unto Me," and Lotic captures both with intense sensitivity, while her sharpest sonic sensibilities prickle under the surface like nerve endings. Water never follows a simple trajectory from tragedy to triumph; instead, it shifts between the two in a way that feels more honest to actual life. The penultimate track "Oblivious" touches on self-doubt via heartrending vocals, while mid-album interlude "Changes" offers invigorating spoken word by Julius Errol Flynn culminating in the incredible exclamation: "It's she! She's the bitch you're gagging for!"
Water is a triumph, and Lotic appropriately leaves us with a song that seems to acknowledge it. After floating through such abyssal, fluorescent atmospheres, hearing "Diamond" is like encountering a giant squid, only to receive a loving, tender embrace. The longest song of her career at nearly nine minutes, "Diamond" feels gargantuan, as Lotic builds a metaphor about unspeakable pressure from vulnerable beginnings to an overwhelmingly cathartic climax that eclipses everything that came before it. From the start of her career, Lotic felt like an artist who needed no introduction. With Water she gives us one anyway—and it feels like we're really hearing her for the first time.