ALBUM OF THE DAY
Los Calvos, "… y que Calvos!"
By Richard Villegas · April 29, 2022
​
​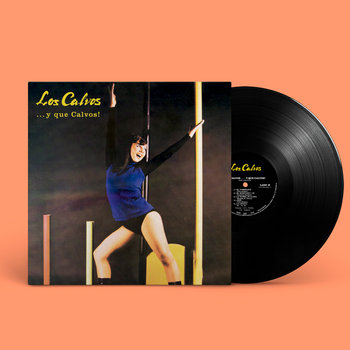 .
00:10 / 00:58
Merch for this release:
Vinyl LP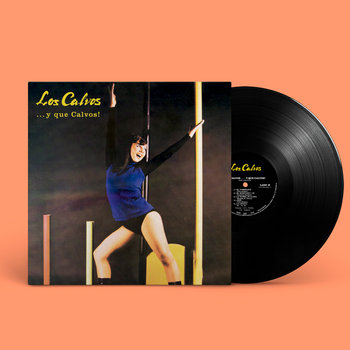 The newest entry in El Palmas Music's extensive catalog of tropical gems is a reissue of Los Calvos's mold-breaking, 1968 sophomore album …y que Calvos! The incandescent group was founded and directed by legendary Venezuelan musician and composer Ray Perez—one of his many contributions to the salsa canon which include Ray Perez y Su Charanga, Los Kenya, and possibly his best-known project, Los Dementes. But while Los Calvos never performed live or achieved major renown, their legacy as patron saints of avant-garde salsa was cemented with quirky musical choices that stretched the boundaries of salsa as it was known then, and even now.
Salsa is of course a meticulously balanced marriage of anthemic songwriting, blaring horns, and dizzying percussion, though back in the late 1960s, Perez had the unusual idea of adding a drum kit to the mix. According to the liner notes, drummer Frank "El Pavo" Hernández famously likened the suggestion to eating pasta with avocado, but the instrument's faster, more resonant possibilities shine especially bright on "Suenan Los Cueros." The song has become one of Los Calvos's most emblematic cuts as it also showcases the tremendous prowess of one of the group's two main vocalists, Carlos "Calaven" Yanes, who begins scatting wildly in a fierce duel with Hernandez's dazzling drum solo.
While "Suenan Los Cueros" highlights the band's jazz sensibilities, "El Marciano" nods at sci-fi camp, prominently featuring a glass harp melody that recalls flying saucers in black and white celluloid. The silly premise of Calaven going for a night on the town with a martian again allows enough flexibility for his nimble vocal improvisations, often breaking into gibberish or having his vocals played in reverse.
Los Calvos's other vocalist Carlos "Carlín" Asicio Rodríguez also holds his own, helming a fantastic call and response singalong on "Tiene la Razón" and handily cutting through booming percussion on "El Tumbeleco." As musical director, Perez also takes every opportunity to shine, sculpting the rhythmic backbone for the delectable rumba jam "La Lengua" from behind the keys. Meanwhile on "José," Perez fully steals the spotlight with a soaring piano solo that slowly crescendos from behind Calaven's cheeky improvisations and transforms into the song's effervescent centerpiece.
You can hear the musicians playfully one-upping each other throughout …y que Calvos!, clearly more interested in capturing exciting studio spontaneity than aiming for a hit. No doubt, cuts like "Salsa y Sandunga" and "La Rumba Te Llama" could fit neatly into Fania's glimmering catalog of standards, but there was never anything neat about Los Calvos or their music. This is wild, raucous salsa from the tropics, forged with Venezuelan humor and inventiveness and unencumbered by rules.