ALBUM OF THE DAY
Loraine James, "Nothing"
By John Morrison · October 07, 2020
​
​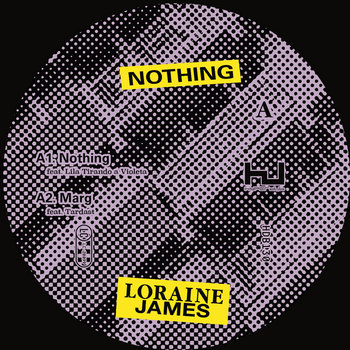 .
00:10 / 00:58
Merch for this release:
Vinyl LP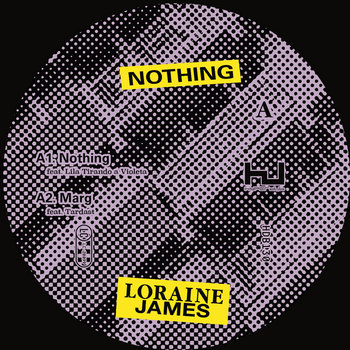 London-born producer Loraine James is a powerful emerging voice in progressive electronic music. Her latest EP Nothing is a follow up to her 2019 Hyperdub debut, For You And I, a touching exploration of queer romance told through an imaginative fusion of styles. Nothing continues that stylistic fusion, but branches out into wild new forms.
The EP opens with the title track, a dreamy collaboration with Uruguayan producer Lila Tirando a Violeta. With its anthemic synths, deep vocals, and unpredictable drum patterns, it serves as a striking and evocative invitation into James's sonic world. "Marg" fuses hip-hop with dark electronica, combining heavy, distorted kick drums with a dramatic string motif, and leaving space for Iranian rapper Tardast to layer, whisper, and twist his voice around James' track. "Don't You See It" is an uplifting pop tune, on which James layers rich piano chords and synth pads on top of a bouncing beat. Vocals from Jonnine Standish of HTRK give the piece a solid center, while James' gorgeous production adds more layers, gradually building the emotional intensity. Packing a wealth of sonic treats into a relatively short runtime Nothing is a tight and impressive effort that further establishes James as a producer with a diverse skill set and singular voice.