ALBUM OF THE DAY
Liars, "The Apple Drop"
By Miles Bowe · August 10, 2021
​
​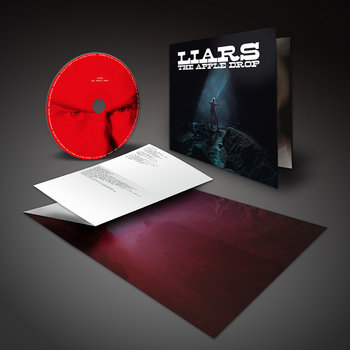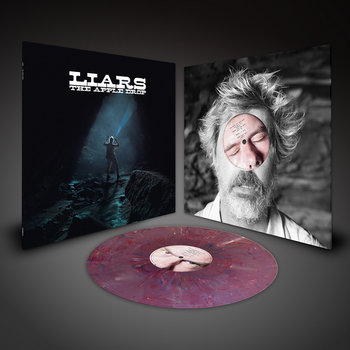 .
00:10 / 00:58
Merch for this release:
Compact Disc (CD), Vinyl LP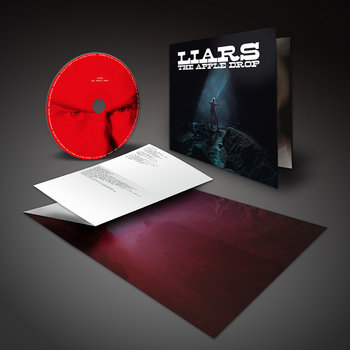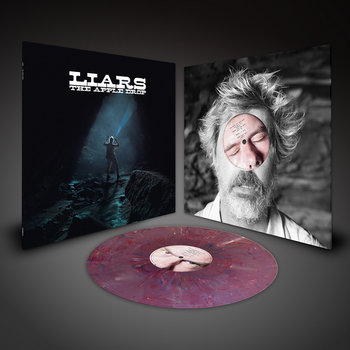 Experimental rock band Liars have been in a constant state of flux for over 20 years now. Every single album—the caustic noise rock of 2004's They Were Wrong, So We Drowned; the icily electronic WIXIW; their still indefinable 2006 masterpiece Drum's Not Dead—is another opportunity to leave everything behind and start anew. That uncertainty has never felt stronger than in recent years when Liars became the solo moniker of frontman Angus Andrew following the departure of co-founder Aaron Hemphill in 2017. After cloistered sessions in the Australian bush resulted in two oblique, fragmented companion albums—2017's Theme From Crying Fountain and 2018's Titles With The Word Fountain—it felt like Liars's next move would be to vanish altogether. Now Andrew has returned, joined by new bandmates Cameron Deyell and Laurence Pike, with The Apple Drop, an album that reinvents and reinvigorates Liars to grand effect.
The Apple Drop is Liars's 10th album, but for two-thirds of its members, it's their first—a fact hinted at in the title of album opener "The Start." This is the band's prettiest album, marked by eerily plucked strings on "Slow And Turn Inward," unexpected falsettos, like the bar sing-along "Star Search," and high-register piano keys that twinkle in the background before rising up on closer "New Planets, New Undoings." A unique instrumental palette is a prerequisite on any Liars album, but just as surprising on Apple are the moments that echo previous eras with new subversions. Lead single "Sekwar" rides a choked synth loop and disjointed drums recalling WIXIW, while Andrew introduces a muttering sing-speak fuming with anxiety and self-deprecating humor. The messily violent "Pulse To Ponder" outdoes the band's entire 2014 album Mess, sounding more like '90s legends Brainiac than any of the '00s dance-punk bands so heavily influenced by them. It all adds up to a release as cathartic as a comeback and as exciting as a debut, a paradoxical reminder of how special this utterly strange band is. In other words: It's a Liars album, alright.