ALBUM OF THE DAY
Leyla McCalla, "Vari​-​Colored Songs: A Tribute to Langston Hughes"
By Chaka V. Grier · October 14, 2020
​
​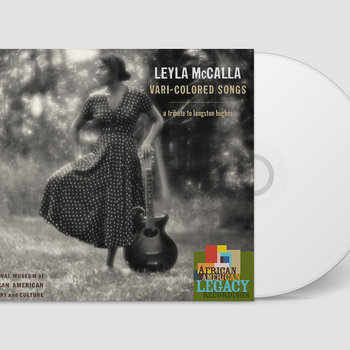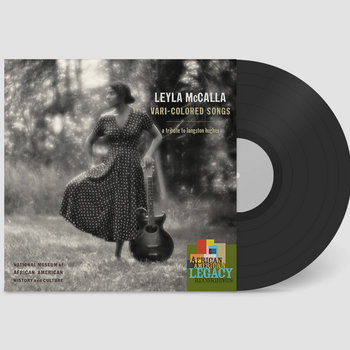 .
00:10 / 00:58
Merch for this release:
Compact Disc (CD), Vinyl LP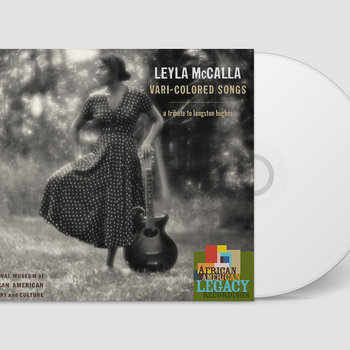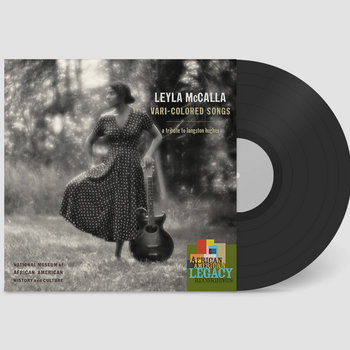 The classical and folk songwriter/multi-instrumentalist Leyla McCalla composed the songs on Vari​-​Colored Songs around particularly powerful selections from the influential work of the Harlem Renaissance giant Langston Hughes. The result is a lovely album concerned with beauty, truth, and healing—topics especially crucial in a year of social and political unrest and death. Vari​-​Colored Songs, which enjoyed a limited release in 2014 and is now being rereleased on Smithsonian Folkways, is an illuminating conversation between artists both past and present, and balm for the soul.
McCalla's voice has a light touch—phrases and lyrics fall off her tongue beautifully—making tracks like "Mèsi Bondye" with its captivating banjo melody both gentle and gorgeous, while giving the cello-driven "Girl" the feel and pace of a Southern Gothic tale. The plaintive "Kamèn sa w fè?" is rhythmic, with its soft banjo strings transporting listeners to the island of Haiti (McCalla, whose family hails from Haiti, sings in both Haitian Creole and English) and the irreverent "Song for a Dark Girl" is raw and heartbreaking. The line "I continue to dream," from McCalla's "As I Grew Older/Dreamer" (and pulled from Hughes' poem, I Continue to Dream), remains relevant in the face of current day brutality, exploitation, and violent systemic oppression. With its gaze both toward the past and future, Vari​-​Colored Songs reveals the poetry in McCalla's voice and the music in Hughes' words.