ALBUM OF THE DAY
Letting Up Despite Great Faults, "IV"
By Jude Noel · March 09, 2022
​
​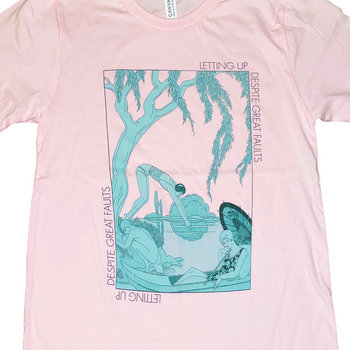 .
00:10 / 00:58
Merch for this release:
Vinyl LP, Compact Disc (CD), T-Shirt/Apparel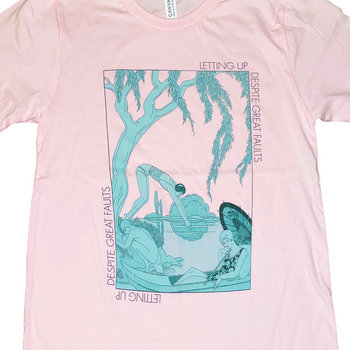 IV is the first full-length record Letting Up Despite Great Faults has released in eight years, but the Austin indie pop quartet remains devoted to the dreamy sounds of the '80s and early '90s. Founded by multi-instrumentalist Mike Lee as a bedroom recording project in 2004, the band developed a seamless blend of cozy electronica and hazy guitar pop, gaining a foothold in the late '00s as like-minded artists included Wild Nothing and DIIV channeled their forebears via laptop. Lee's work during this period felt more like patchwork than the pastiche of his chillwave peers, experimenting with shoegaze, chamber pop, and even IDM over the course of each album. With IV, however, the band takes a survey of their discography and selects their best ideas, crafting their most consistent, confident sound to date.
Critics have been keen to compare them to New Order in the past, but on IV, Letting Up sound like the lesser-known Factory signees that put a dreamy, cute spin on Hook and Sumner's signature sound. The Wake and Stockholm Monsters, undervalued for bridging the gap between post-punk and twee pop, are the most apparent historical analogs, peeling away a layer of synth and distortion to highlight the jangly melodies at their core. By scaling back the shoegaze-inspired density of his earlier work, Lee has given his voice room to breathe and unfurl within the mix.
"I have to have my house in order to be happy here," he sighs on "Softly, Bravely." Despite the song's chipper exterior, Lee probes dark emotions in hushed tones, describing a codependency that comes at the expense of himself. Lee's lyricism has traditionally fixated on the highs and lows of falling in and out of love, and that's still the case on IV. "Tumble," shrouded in a thick layer of reverb, even directs Lee's unrequited feelings inward, longing for lost youth as if one's past self were a separate person entirely. Guitar riffs simmer and steep in their own juices, building in intensity until they nearly blot out the song's percussion entirely: Here, Lee's songwriting is so introspective that the instrumental itself seems to ruminate.
Clocking in at just under a half-hour, IV may be Letting Up' shortest album, but it's not for lack of ideas. Experience has honed the band's efficient ethos, meaning no track overstays its welcome. Like the best bands in the twee tradition, Lee's songs are as warm and inviting as a heated blanket—whether you're snuggled inside to wallow or unwind, it's the coziness that counts.