ALBUM OF THE DAY
Les Filles de Illighadad, "At Pioneer Works"
By Marshall Gu · July 07, 2021
​
​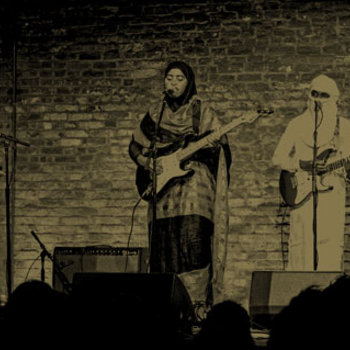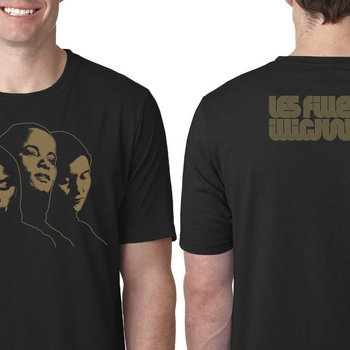 .
00:10 / 00:58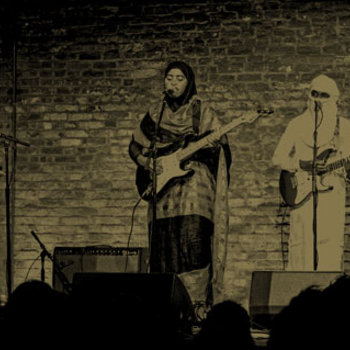 Merch for this release:
Compact Disc (CD), T-Shirt/Apparel, Vinyl LP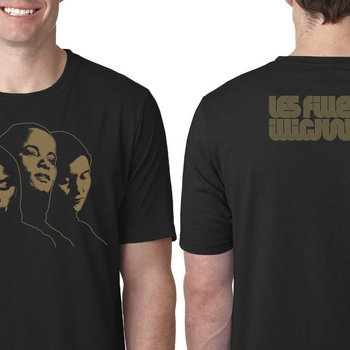 Les Filles de Illighadad are unique among Tuareg blues bands because its principal members—including guitarist Fatou Seidi Ghali, percussionist Alamnou Akrouni, and now newly-joined second guitarist Amaria Hamadalher—are women in a male-dominated scene. They announce as much through their band's name, which translates to "the daughters of Illighadad," a small village in central Niger. That's the lede, but Les Filles de Illighadad also don't sound like other acclaimed Tishoumaren acts. Less fiery than fellow Nigerians Bombino or Mdou Moctar, less groovy than Imarhan, and less world-weary than Tinariwen, Les Filles de Illighadad have carved out their own niche and perfected it over the course of their first two albums: desert blues played like a ritual prayer. Rather than being used as a bluesy lead, the guitars are much more textural while the percussion tends to be simple and repetitive, and the vocals sing to one another in a circular chant full of call-and-response. It's hard not to get sucked into the hypnotic trance of their music.
In a live setting, Les Filles de Illighadad get right into the hypnosis. Compare the renditions of "Eghass Malan" and "Inssegh Inssegh" on At Pioneer Works to their studio versions, which start with a electric guitar intro that gradually brings the listener into the incessant thump of the tende percussion. On At Pioneer Works, we enter the groove immediately. Les Filles de Illighadad don't "build towards" anything here. Instead, the songs arrive fully formed, with rhythm guitar from Fatou's brother Abdoulaye Madassane, and additional guitar from Amaria Hamadalher—one of the first female guitarists from Niger—providing harmonic density as soon as the song starts. Over this, the singers shortly begin their vocal dance of close harmonies and ebb-and-flow melodies. Some of these six songs don't appear on either the group's self-titled debut or Eghass Malan, suggesting that perhaps new music is imminent. If not, given that these songs are cleanly recorded and audience interaction is close to none, At Pioneer Works may as well be a new studio recording from Les Filles de Illighadad.