ALBUM OF THE DAY
Lena Platonos, "Balancers"
By Maria Barrios · October 20, 2021
​
​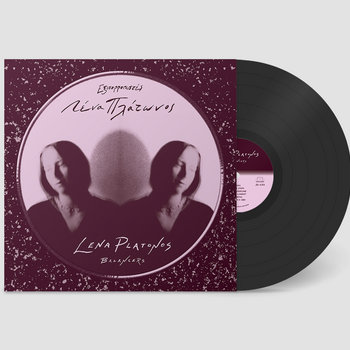 .
00:10 / 00:58
Merch for this release:
Vinyl LP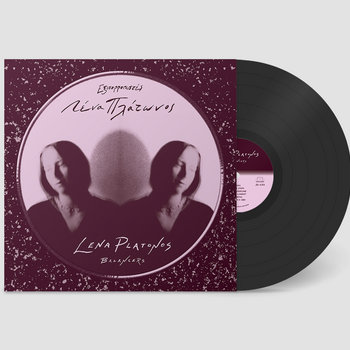 Composed of material recorded between 1982 and 1985, Balancers gives new audiences a chance to discover the work of Greek artist Lena Platonos. A visionary composer, pianist, and vocalist, Platonos—who is still active today—pioneered the use of synthesizers in Greek electronic music during the 1980s. Exploring themes such as technology, identity, mythology, and romance, Platonos's avant-garde compositions became better known in the U.S. through re-issues of her albums Sun Masks (1984), Gallop (1985), and Lepidoptera (1986). Contemporary to those albums, the songs in Balancers carry the same elements that made that trilogy exceptional: mind-melting electronics, mesmerizing vocals, and impeccable poetry.
"This is a purely electronic work with rather intimate sounds," wrote Platonos (on the record's liner notes) about closing track "Friday, 9-9-1983." That description can be applied to all songs in Balancers. Filled with oscillations, buzzing saw waves, and processed vocals, the tracks on Balancers thrive on Platonos painstaking ability to layer her words while utilizing an array of elaborate sounds. Platonos's otherworldly narrations mix with shaky tones reminiscent of a Wurlitzer theater organ in the tracks "Wedding" and "September." In "Sanctuary in Ionian Rhythm," bell accents and a thick, almost threatening, bass pulse serve as the backdrop for Platonos to describe a mystical place she encountered during a walk. Standout tracks "Henna" and "Russian Lament" use pitch-shifted vocals, whispers, and echoes, highlighting Platonos's foresight for compositions where textural electronics intertwine with autobiographical storytelling.
"I want to describe a space, for a moment I thought of calling it a retreat," sings Platonos in the opening lines of "Immortal." With its dream-like atmospheres and incredible tonal versatility, Balancers, as a whole, becomes that.