ALBUM OF THE DAY
Album of the Day: Lawrence English, "Cruel Optimism"
By Andrew Parks · February 17, 2017
​
​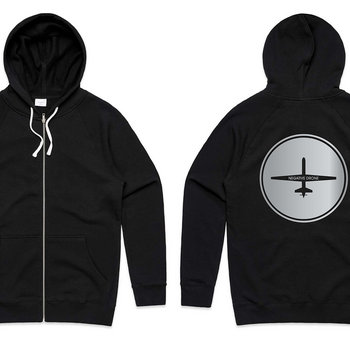 .
00:10 / 00:58
Merch for this release:
Vinyl LP, Compact Disc (CD), Vinyl Box Set
A little bit of advice when listening to Lawrence English's new album, Cruel Optimism: turn the volume way down before track three kicks in. Considerably louder than anything that comes before or after it, "Hammering a Screw" is a palate cleanser spiked with cyanide. It's noise that'll knock you out.
There's a method to all this madness—English is making moody protest music with such new and old friends as saxophonist Mats Gustafsson, two key members of Swans' current lineup (guitarist Norman Westberg, percussionist Thor Harris), cellist Mary Rapp, and pianist Chris Abrahams. That's the plan on paper, at least. Liner notes aside, it's difficult to discern who did what here, as disembodied voices point the way to Popol Vuh ("Somnambulist"), church bells and chimes ring out through the night ("The Quietest Shore"), and muffled brass melodies slide across soupy winter atmospheres ("Exquisite Human Microphone").
In many ways, Cruel Optimism serves as a compliment to the abstract score English and Xiu Xiu frontman Jamie Stewart performed as part of David Lynch's contemporary art retrospective in Australia. Ominous but never overwrought, it's as if the titular fog in John Carpenter's 1980 film returned in the middle of the night and strangled the sun for the next 60 days. Or as English puts it in a press release, "the storm has broken and feels utterly visceral."
—Andrew Parks