ALBUM OF THE DAY
Lawn, "Bigger Sprout"
By Charlie Zaillian · July 12, 2022
​
​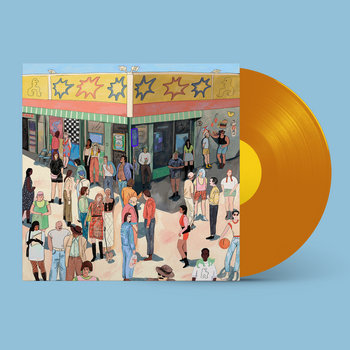 .
00:10 / 00:58
Merch for this release:
Vinyl LP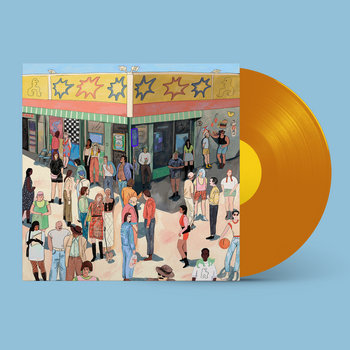 Remember that good idea you had in New Orleans? Me neither. Mac Folger and Rui de Magalhães, however—Lawn, formally—took theirs and ran with it.
True to their monosyllabic moniker, Bigger Sprout gets in, makes its point, and gets out. On the seven-song release, the two friends split songwriting duties nearly 50-50, with an assist from Hunter Keene and Nick Corson on drums. The Venezuelan-born de Magalhães's tightly-wound tunes—fiendishly-strummed, bell-ringing miniature post-punk anthems with the bass lines driving the melodies—are tight, punchy, and insistent; think Mission of Burma, Parquet Courts, or Oakland's late, great Giant Haystacks, and you're getting close. If the name Tony Molina means anything to you, meanwhile, you're sure to pick up what Folger is putting down. High, lonesome jangle-fests like "Familiar" and "Running My Luck" exist in a similar wheelhouse as the NorCal power-pop king's Byrds-and-Teenage Fanclub-indebted 2018 micro-LP Kill The Lights yet, to their credit, are seen to completion rather than bailed on after a verse and a chorus.
These contrasting approaches make for slightly strange bedfellows and a record that sounds less like the work of a single band than a split. If Lawn considers itself more band than project—and I hope they do—hearing them seek out a middle ground between post-punk and power pop inclinations is something to look forward to.