ALBUM OF THE DAY
Album of the Day: Lando Chill, "The Boy Who Spoke to the Wind"
By Saby Reyes-Kulkarni · July 06, 2017
​
​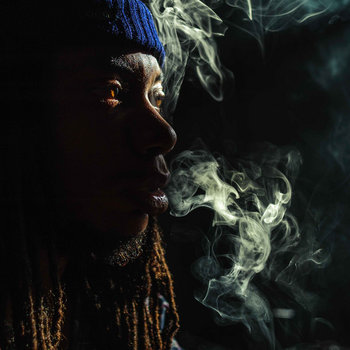 .
00:10 / 00:58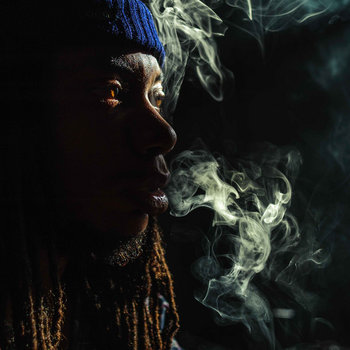 Forty-plus years into its history, hip-hop has seen no shortage of producers and MCs who march to their own beat, so to speak. Today, we can point to new or recent albums by envelope-pushing artists like Run The Jewels, JJ Doom, Shabazz Palaces, Quelle Chris, and others as hallmarks of a creative climate that's rife with out-of-the-box thinking. And with hip-hop's international reach more prevalent than ever, the genre's capacity to absorb outside influences appears limitless.
It says a lot, then, that Lando Chill's third full-length, The Boy Who Spoke to the Wind, sounds as inventive as it does. Where Chill's previous two full-lengths and EP hewed closer to your typical soul-rap fusion, the new album immediately announces itself as the most richly varied work of the Tucson-based rapper/poet's career to date. This time, Chill and returning producer/multi-instrumentalist Lasso take a quantum leap forward, arguably bringing the alternative hip-hop paradigm along for the ride.
This is all the more remarkable considering that Chill, whose real name is Lance Washington, didn't grow up as an especially avid fan of rap music. Instead, he had a much deeper affinity for jazz and classical, which shows in his emphasis on timbre, as well as in the way he frequently foregoes beats for free-form atmospheres. A haunting piano loop, for example, anchors "o sicario e o padre" (Portuguese for "the hit man and the priest"). The song does contain a rather stock, minimal hip-hop beat, but the piano, which is fragmented and heavily smeared in reverb, lands the music closer to the moody stillness of, say, the electronic duo Lamb than to Chill's alt-rap contemporaries.
A less imaginative artist more focused on keeping up with trends might have thrown in some trap elements, but Chill and Benbi, the track's producer, clearly weren't interested in taking the easy way out. Instead, they let the beat drop out in the song's ambient-leaning middle section, where Lando trades in his rapid-fire flow for a more melodic delivery that's treated with effects for a touch of surrealism. As spare as it gets, "o sicario" is a gripping, utterly sumptuous piece of music—just one of several in a sprawling track sequence that unfolds more like a suite than a grouping of 15 disparate tracks.
Much like on Joni Mitchell's 1975 landmark The Hissing of Summer Lawns, jazz functions as a departure point on The Boy Who Spoke to the Wind, so that the music is no longer quite recognizable as jazz. The album also strains against the limits of hip-hop. Dense and challenging, The Boy Who Spoke to the Wind doesn't digest easily in one sitting, at least not at first. But Lando Chill and company reward their listeners and fellow artists alike—not to mention rap music as a whole—for the patience their new music demands.
—Saby Reyes-Kulkarni