ALBUM OF THE DAY
Album of the Day: Landlady, "The World is a Loud Place"
By Allison Hussey · January 19, 2017
​
​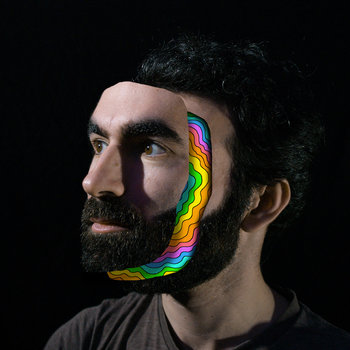 .
00:10 / 00:58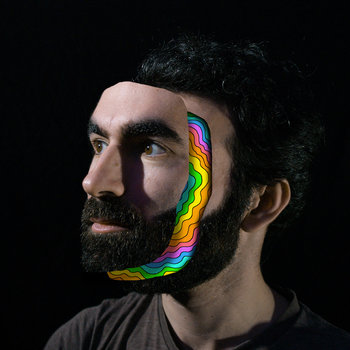 On its surface, Landlady could read like a standard-issue pop-rock outfit, full of shimmery keys and charming hooks, but the band's beating heart is its topsy-turvy time signatures and unexpected melodic curlicues. Landlady's last LP, 2014's Upright Behavior, was an energetic rock romp, but on their newest effort, The World Is a Loud Place, the Brooklyn ensemble is at its most polished, with sharper production and a brass section lending the songs extra muscle. Still, for all its instrumental flourishes, The World Is a Loud Place doesn't offer escapism from our noisy existence—instead, Landlady encourages emotional candor and a willingness to become radically vulnerable.
Landlady starts off playing it cool. Opener "Electric Abdomen" is driven by rumbling percussion that gives way to flashy bursts of electric guitar. There are plenty of cheery moments on the record on the well—the playful "Driving in California" is one—but there's an undercurrent of tension too, one that feels like a tacit admission that everything isn't always rosy, even when you're in love. "Nina," for example, arrives as an adoring plea of devotion, with frontman Adam Schatz begging, "Nina, won't you let me be your servant to your every breath?" He follows it with a drawn-out "Oh my God" that captures the dread, desperation, and delight of being in over your head. Restless drums toss and tumble behind guitar riffs that lurch and moan like an anxious stomach. And Schatz opens the record's title track with an encouragement, singing "Go out of your way to be good in a world of pain/ Start at the top, then it bleeds on down the drain." Fidgety little notes carry much of the song before a willfully unwieldy brass section joins in, sounding like a marching band heralding the end of the world. But even in the cacophony, the song doesn't slip into doom and gloom. This approach seems to be Landlady's songwriting sweet spot: feel happy, feel sad—just feel something.
What Landlady delivers with The World Is a Loud Place is a balm for the tumult of the human condition, an acknowledgement that we contain mutually inclusive multitudes that we'll never fully untangle. The world is loud, chaotic, and increasingly terrifying, but it's also a place where we can find wells of joy, humor, and affection. It's the best of times and it's the worst of times, and Landlady can see you through all of it.
—Allison Hussey