ALBUM OF THE DAY
Lala Lala, "I Want the Door to Open"
By Shy Thompson · October 12, 2021
​
​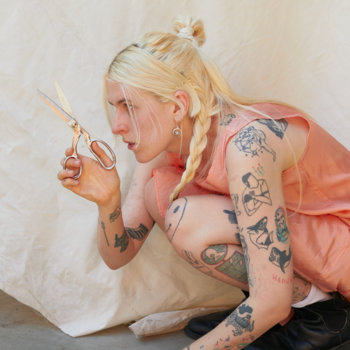 .
00:10 / 00:58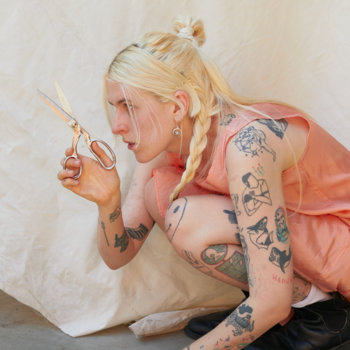 Merch for this release:
Compact Disc (CD), Cassette, Vinyl LP
Chicago-based songwriter Lillie West's group Lala Lala has always been an outlet for self-examination. On sophomore album The Lamb, West's approach was to start from within and look outward; she sought to make sense of a bout with addiction, feelings of insecurity, and the grief of a lost loved one by checking the temperature of her surroundings. By investigating the results of her decisions, the hope was to arrive at a conclusion about why she made those choices. I Want The Door To Open subverts that process, instead looking at snapshots of the self in a series of moments—an analysis of how West presents herself, and how that presentation might be perceived by someone else. "I want to look right into the camera," West sings on opening track "Lava," and it's a potent metaphor; you can strike your best pose, but the picture that results is unpredictable. You're at the mercy of how the light hits you, and how the photographer frames the shot.
West embraces the collaborative nature of constructing an image, broadening the scope of Lala Lala as a project and enlisting the help of various musical and non-musical friends. She taps Yoni Wolf of Why? to co-produce and perform, and he soaks the album through with his signature fever-dream haze. Sen Morimoto lends his saxophone to the opening and closing tracks, supplementing the album's serene mood with sensuous grooves. And West's former touring buddy Ben Gibbard joins her for a duet on "Plates," their voices coming together in tender harmony on the song's final verse.
"Utopia Planet" is an appropriate closer, featuring a voiceover from West's grandmother offering a critique of a self-portrait West painted—an ordinary moment juxtaposed against one of the album's most extraordinary tracks, situated in a whirlpool of dreamy vocals, sax, and synth. A menagerie of guests contribute to the celestial beauty of I Want The Door To Open, but the focus remains squarely on Lillie West throughout—no matter who else might enter the frame.