ALBUM OF THE DAY
Album of the Day: Laetitia Sadier Source Ensemble, "Find Me Finding You"
By Marc Masters · March 27, 2017
​
​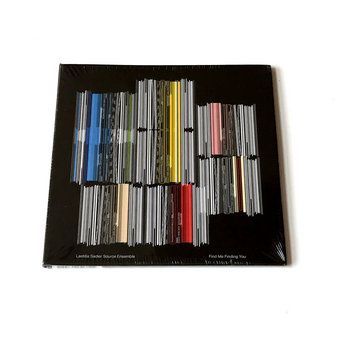 .
00:10 / 00:58
Merch for this release:
Compact Disc (CD), Vinyl LP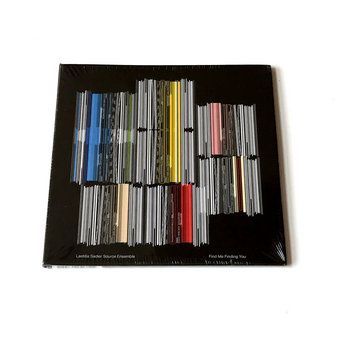 Protest music doesn't have to be angry. Dark times call for all kinds of political art, and if anyone can make calls to action both soothing and effective, it's Laetitia Sadier. Find Me Finding You, recorded with her new group the Source Ensemble, begins with openly political exhortations. "Power to the people now … Force is on the side of the governed if only they'd recognize their capacity," she sings on opening track "Undying Love For Humanity." But the accompanying music is hypnotic rather than strident, swinging with Sadier trademarks, like looping bass, chiming vibes, and soft "ba-ba-ba" backing vocals.
Throughout Find Me Finding You, Sadier couches urgent proclamations in tunes that melt into your brain rather than hitting you over the head. On nearly every track, the music is comforting and sweet, which helps sloganeering lines like "cease to support the tyrant, he collapses" and "wars cannot overcome our troubles" go down smoothly without losing their bite. Mellow organ tones, gently strummed chords, and layered vocals give "The Woman With The Invisible Necklace" an entrancing sway. "Double Voice, Extra Voice" uses wandering bass and rolling percussion to create a loungey lilt.
Sadier also writes and sings compellingly about love and emotions, making them sound as important as protest. She sifts through nuanced levels of happiness on the emotionally-thorough "Psychology Active," rifling through shades of mood in search of answers. "Happiness is one thing, bliss is another end," she sings over an accelerating rhythm. "Ecstasy's a more extreme form of disintegration, rapture out of myself by diving power." On "Love Captive," she sharply parses the conflicts between freedom and partnership—"Can love rhyme with autonomy?/We are made to love/Not bolted indefinitely"—as if relationships and politics are sides of the same coin.
By the time Sadier closes the album with "Sacred Project," she's widened her purview to take on even broader subjects. Over a sparkling mesh of keyboard strikes and heavenly vocals, she intones four simple lines: "No opposite of love/No opposite of life/No opposite of joy/There are no opposites." Such sweeping statements may seem grandiose, but they're fully earned by Find Me Finding You, an album about the intersections of the personal and the political that eventually encompasses the whole world.
—Marc Masters