ALBUM OF THE DAY
KinKai, "A Pennies Worth"
By John Morrison · April 28, 2020
​
​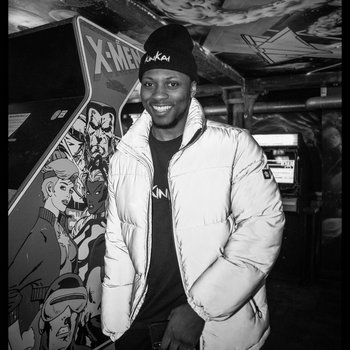 .
00:10 / 00:58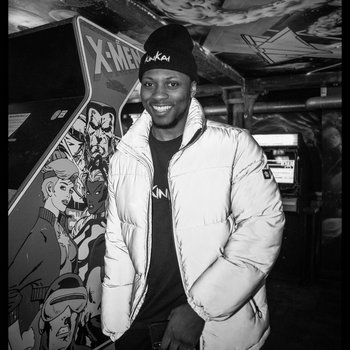 Merch for this release:
Vinyl LP
Born and raised in Manchester, England, rapper KinKai's latest full-length release, A Pennies Worth, is an impressive collection of chill hip-hop tunes with breezy hooks and gorgeous, jazz-infused production.
Album opener "Better Today" is a bouncy, start-stop rhythm with jazzy keys and a dreamy synth line on the chorus. KinKai takes center stage, animating the track with slick, introspective rhymes and the sweetly sung chorus: "Better today…today my good was better today." Produced by Glue70 (who handles the lion's share of music on the album), "Cherry B" is a syrupy, electric piano-driven anthem on which KinKai talks about living life and searching for direction. Whether he's feeling alone, or trying to scrape up money for rent, KinKai lets us know that there's always a silver lining as long as he can "buy Cherry B from the store and now I'm getting wavy with my friends." "Top Down," featuring Children Of Zeus, kicks up the tempo. Backed by dense and soulful vocal harmonies, KinKai glides over the track with his relaxed delivery, evoking images of driving around, getting money, and living the good life.
The album closes with "Order," which features a staccato synth line, swinging beat, and dreamy vocal harmonies. KinKai's lyrics paint a vivid picture of a relationship gone sour. Regretful and attempting to heal, he addresses his former partner directly: "It's like, maybe you ain't feeling my aura/ There's nothing to take away, cuz nothing's in order." Much like the rest of A Pennies Worth, "Order" strings together personal lyrics over lush production, sewing up an album that is soulful and tastefully crafted.