ALBUM OF THE DAY
Kingdom, "Neurofire"
By Amaya Garcia · September 17, 2020
​
​
Merch for this release:
Vinyl LP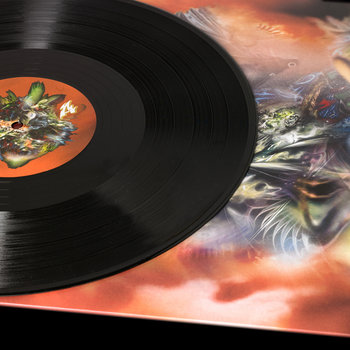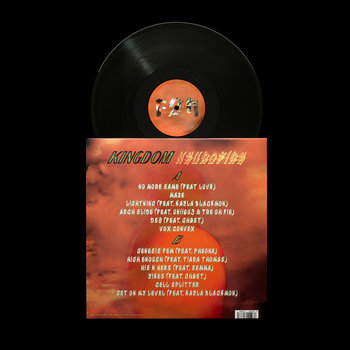 Electronic music producer Ezra Rubin—under the moniker Kingdom—has been hailed as one of the architects of a new underground R&B and post-club sound that's more interested in injecting eroticism, melancholy, and ecstasy into the dancefloor than in simply leaning on bombastic beats. Rubin blends four-on-the-floor rhythms with UK garage, drum & bass, jungle, and house, creating a unique sound that's attracted collaborators like SZA and Kelela, and provided a platform that puts women of color front and center.
On his first album, Tears in the Club, Rubin offered an entry point into his world where heartbreak, new love, joy, and darkness were scored with atmospheric beats, lilting synths, and minimal bass breaks. On follow-up, Neurofire, Rubin departs from the enchanting, crystalline pop that characterized his debut for breakneck footwork percussive patterns; distorted, high-pitched vocal loops, minimal dancehall synths; and house rhythms designed to take the body on a ride, from the euphoria of a night on the dancefloor to the melancholy of the comedown.
Album opener "No More Same," featuring R&B singer/songwriter LUVK, sets the tone. Underscored by dancehall synths and a deep, undulating bassline, LUVK's sensual refrain, "I gotta go/ Break out of/ Break out of the cycle" introduces a tension that remains present throughout Neurofire, one that straddles the line between competing desires: abandonment into the unknown, and the warmth of introspection. Songs like "Lightning," featuring Kayla Blackmon and "Arch Slide," featuring UNiiQU3 veer toward the former, with playful lyrics, frenetic beats, and a fearlessly sexual energy. Meditative instrumentals like "Maze," "Vox Convex," and "Cell Splitter" break up the intensity by offering room for headspace, before the frenetic dance tracks return. In that way, while Neurofire marks a shift from the moody pop beats of Tears in the Club into more energetic terrain, it still leaves room for contemplation and connection.